01/3​McDonald's sold a chicken nugget for Rs 73 lakh online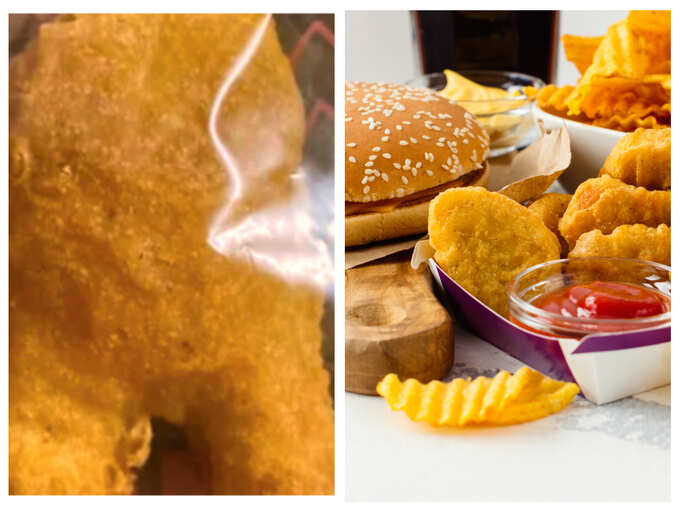 Can you imagine splurging Rs 73 lakh for a chicken nugget? Well, most of us would not even think of digging a hole in our pocket just for a single piece of chicken nugget, but fast food giant Mc Donald's recently took the internet by storm after selling a chicken nugget online for a whopping Rs. 73 lakhs!
The fast food major recently collaborated with Korean sensation BTS to curate an amazing BTS inspired meal. This collaboration made the netizens go gaga over this newest launch of McDonald's in association with Korean music sensation BTS.
02/3​What's unique about the BTS meal and the chicken nugget?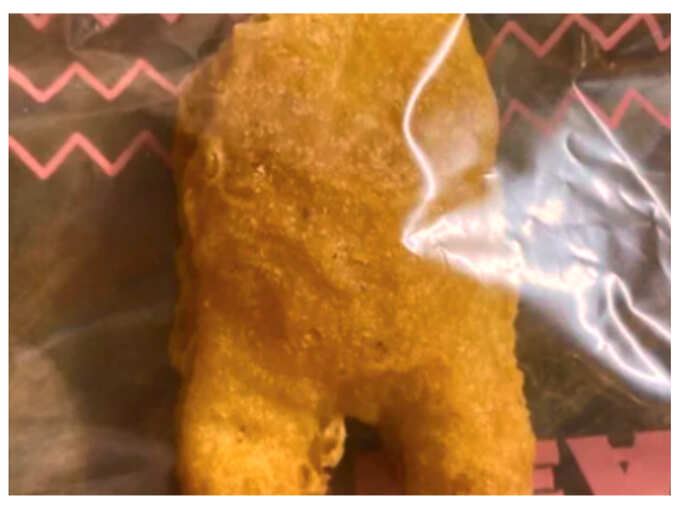 What makes this meal so unique is the purple-coloured packaging created especially for the brand. The meal is available all around the world and BTS fans are already going gaga over this meal.
According to the online reports, recently the burger giant sold a chicken nugget online for Rs. 73 lakhs. As per the news in leading daily, the bidding for chicken nuggets from the BTS meal went on for two days on eBay, wherein it was finally sold for USD 99,997 or Rs. 73 lakhs.
03/3​What makes the chicken nugget so expensive?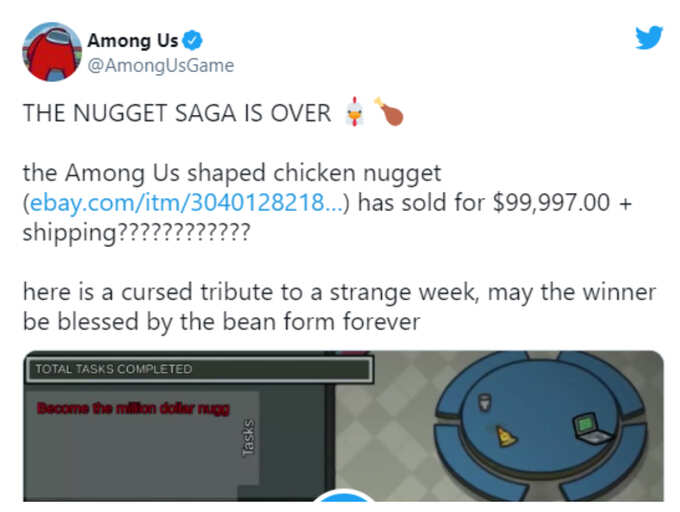 What makes the chicken nugget so expensive?
As per the reports, the nugget was sold by 'Polizna' who lives in Utah in the United States. The huge fan following of the boys band and its association with Mc Donald's was one of the reasons why this meal became a rage among the netizens. Another major reason behind such an expensive bidding of the nugget was its unique shape and looked similar to a character from a famous game 'Among Us'; These two major factors spiked the demand of this exclusive chicken nugget to approximately 100,000 US dollars for a single chicken nugget. What's your take on this exclusive chicken nugget and would you like to grab a bite of this super expensive nugget?
For scrumptious recipes, videos, and exciting food news, subscribe to our free Daily and Weekly Newsletters.