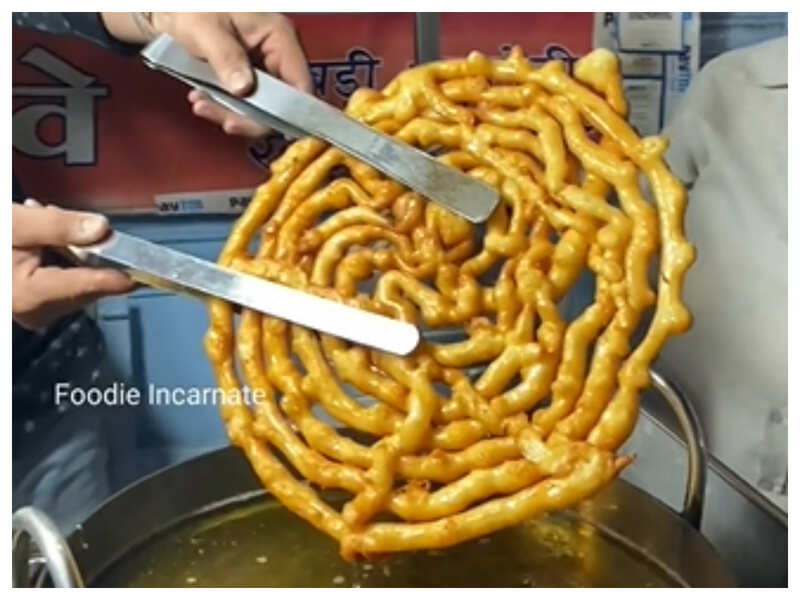 Are you a jalebi fan? If yes, then this piece of information will tempt you to visit Indore and try this jalebi, which weighs 1 kg.
In a recent IGTV video shared by food blogger Amar Sirohi who runs the page foodie_incarnate, he has featured 33-year-old Jai Bhole Jalebi Bhandar, which is nestled in Sarafa Bazar, Indore, and sells jaleba weighing 1 kg. Sharing the video, he captioned, "Jalebi nahi JALEBA hai ye, 1Kg ka jaleba". Watch the video here:
The crunchy and mouth-watering jaleba video has garnered over 1.2 million views and 346 comments till date.
According to the video, jaleba is priced at Rs 500 and doesn't use any artificial colour in its making. This jaleba is served with kesar rabri and according to Amar, even after being thick the jaleba soaks the sugar syrup evenly and the extra crunch makes it a must-try in Indore.
The 3.35 minutes video left many foodies craving this sweet delight. If you are also among those, go give it a try and share your feedback with us in the comment section.
Thumb Image Courtesy: Screengrab of Instagram/foodie_incarnate
For scrumptious recipes, videos and exciting food news, subscribe to our free
Daily and
Weekly Newsletters.