01/5What are Doughnuts?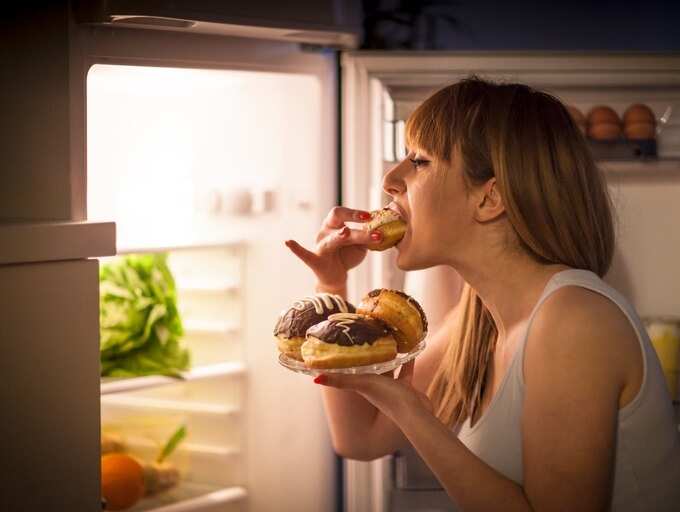 Doughnuts or Donuts are a sweet round snack prepared from frying dough. They are available at almost any bakery, café shop or patisserie. Doughnuts are often consumed for snacks, breakfast and desserts. They are best paired with milk, tea or coffee. Originally the usual simple doughnut was just coated with powdered sugar but now, doughnuts come with different toppings and fillings of dark chocolate, white chocolate and caramel etc. The two doughnuts that you will generally see are the ones with a ring or round space left in the center or a filled doughnut which is filled with cream, chocolate, sprinkles and maple syrup etc. Ring doughnuts are usually prepared by joining the ends of a thick and long piece of dough and then are fried. They are not filled but have delicious and fancy toppings.
02/5The history of Doughnuts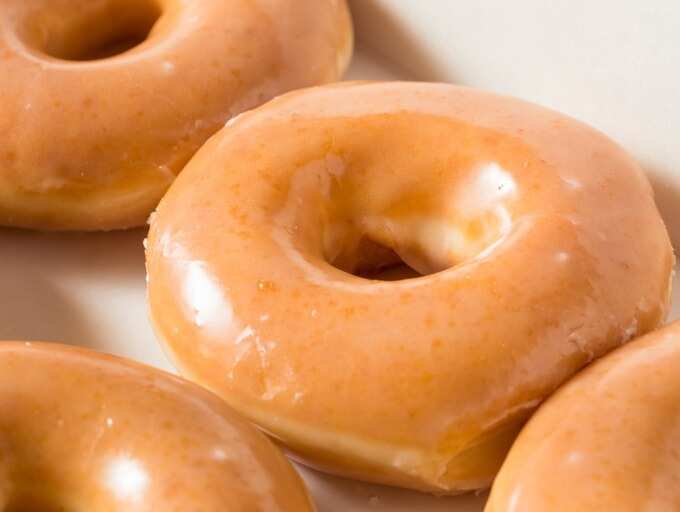 The origin of the doughnuts is often linked to the cake that the Dutch who settled in Amsterdam brought with themselves. These cakes were called 'Olykoek', which were fried. Till the 18th or the 19th century, with variations coming in, finally the doughnuts which we eat today began to be viewed as American food. Commonly, the first written record of the doughnuts was seen in the year 1809 by Washington Irving. He described doughnuts as 'balls of sweetened dough'. Doughnuts are popularly even referred to as 'Donuts', which is a shorter and more widely used term for the same. The first usage of this simplified spelling was found in book written by George W. Peck, which was published in the 18th or early 19th century.
03/5Some sweet facts about Doughnuts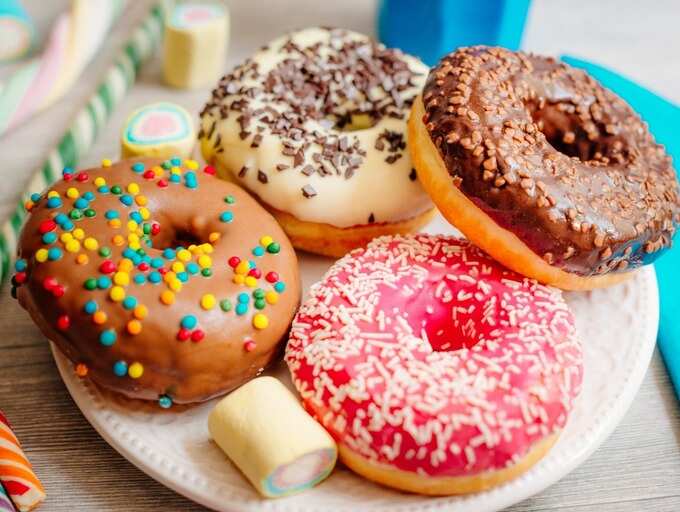 1.The first mention of doughnuts in a cookbook was around the year 1803, when it was included in the appendix of an English volume.
2.Hanson Gregory, who is an American, claims that he gave the ring shape to the doughnuts in 1847 when he was aboard a ship. He says that he made a hole within the centre of a doughnut with a tin pepper box in the ship. He was just 16 years old at that moment.
3.The National Doughnut Day is celebrated every year on the first Monday of the month of June.
4.Doughnuts are prepared either from dough made from yeast or are made using baking soda or baking powder to prepare cake doughnuts.
04/5Regional variations of the fried sweet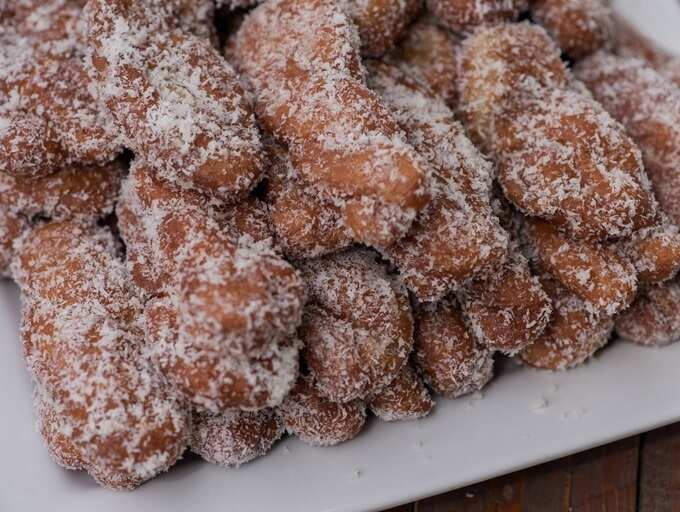 'Koeksister' is a fried dough confectionery prepared in Southern Africa that is infused with honey or sugar. It is also sometimes coated with coconut. The dough is plaited and then deep fried in oil. Another variation of the doughnuts is seen in Tunisia, where they are known as 'Yo-Yos'. Even in India, the 'Balushahi resembles the doughnuts quite a bit. Balushahi is made by deep frying flour in butter and is then dipped in sugar syrup. In Israel, 'Sufganiyah', a traditional Hanukkah food is filled with jelly and cooked in oil. In Malaysia, a doughnut hole is made from sweet potatoes that is first boiled and then mashed. The confectionery is known as "Kuih Keria' and the mashed sweet potatoes are used to form the doughnuts that are deep fried.
05/5This is how you can make Doughnuts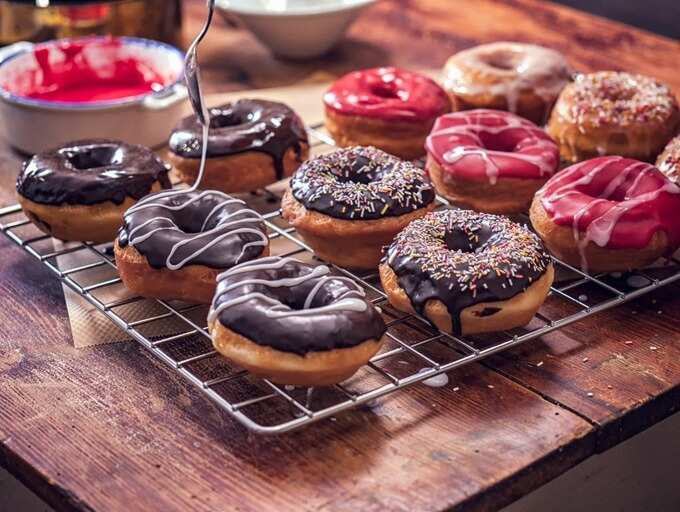 These tasty, sweet and quick doughnuts will definitely make your day. You can make them in a large quantity and store them for further consumption as well. From children to adults, all of them will love these doughnuts.
Prep time: 15 minutes
Cook time: 10 minutes
Servings: 10
Ingredients:
1.1 cup warm milk
2.1 tablespoon yeast
3.¼ cup sugar
4.2 eggs
5.5 tablespoon butter
6.1 teaspoon vanilla essence
7.½ teaspoon salt
8.4 cups all purpose flour
9.Oil for frying
Method:
1.In a bowl, whisk together warm milk, yeast and sugar. Cover the bowl and keep aside for 5-10 minutes and see to it that froth is formed while whisking.
2.In another bowl, beat eggs, butter, vanilla essence, salt and ½ quantity of flour. Add the remaining flour and the yeast mixture. Combine the dough well.
3.On a floured surface, knead the dough for 5-7 minutes until thick. Transfer the dough to a greased bowl, cover with aluminum foil and keep aside for 2 hours.
4.After the dough is ready, take an adequate amount of dough and make thick ropes of the same. Join the ends of the rope to form the shape of a ring doughnut. Repeat till the entire dough is used.
5.Heat oil in a pot. After the oil heats well, deep fry the ring shaped doughnuts and place them on paper towels to remove excess oil.
6.You can coat the doughnuts with powdered sugar or add your favourite toppings and serve.