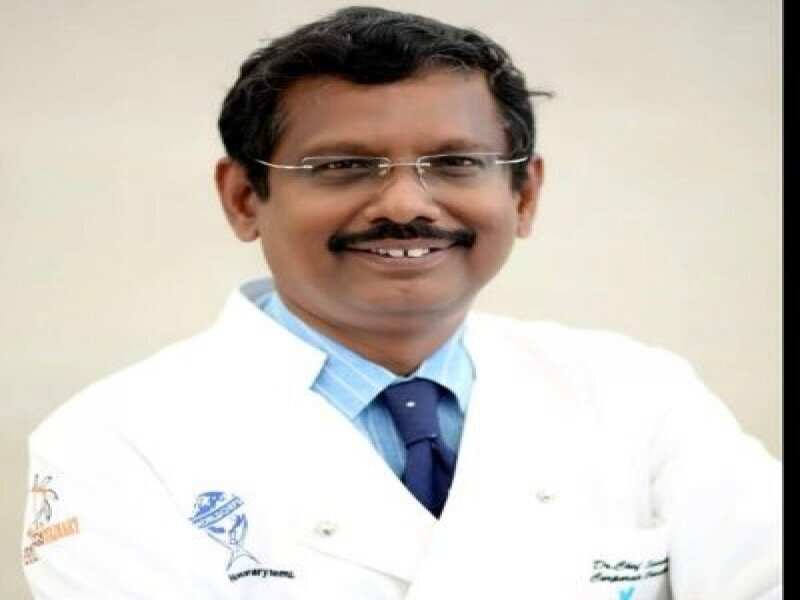 Stalwart of the Indian culinary world, Chef Soundararajan Palaniappan's sudden demise on Friday, while attending a webinar. left the Indian hospitality fraternity in a state of shock and grief. The cause of his tragic demise is believed to be a heart attack.
Chef Soundararajan is fondly remembered not just as a professional chef but also a mentor to India's leading chefs in the culinary world. He was a graduate of IHM Chennai.
Also, he was the general secretary of the Indian Federation of Culinary Associations (IFCA).

Before becoming the general, Chef Soundararajan retired as the Corporate Executive Chef at Club Mahindra Holidays & Resorts.
There were several reactions from the culinary industry after the news of his demise spread. It came as a shocker to many people. This is how the Twitterati reacted to the news.
Chef Thiru, the Principal of Welcomgroup Graduate School of Hotel Administration (WGSHA) tweeted, "Team WGSHA, Manipal expresses our heartfelt condolences to Chef Soundararajan's family. This is an unbearable loss to his family and the chef's fraternity. His contribution to the culinary world will always be remembered. May his soul rest in peace."
Moreover, renowned Chef and MasterChef Judge, Kunal Kapur also paid his deepest condolences on Instagram by posting Chef Soundararajan's picture with the caption, "RIP Dr. Chef Soundararajan. A Veteran Chef who has worked years to inspire other Chefs. Om Shanti."
Other people who mourned the demise of Chef Soundararajan by posting his picture were Chef Ramsay Panwar and Chef Simran Singh Thapar.
Chef Soundararajan was indeed a chef par excellence with great culinary skills.
Thumb Image courtesy : IFCA website

For scrumptious recipes, videos and exciting food news, subscribe to our free Daily and Weekly Newsletters.