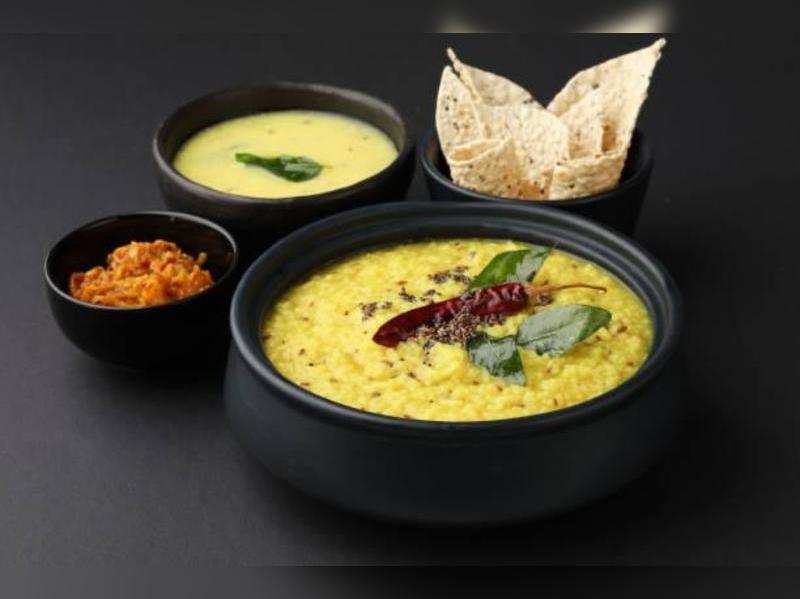 Monsoon and khichdi go hand in hand. This wholesome dish with the goodness of rice, different types of lentils, veggies, masalas and sometimes meat, makes for the perfect comfort meal, especially when its pouring heavily outside. Yummy fritters, papads, achaar and a dollop of ghee on top are the perfect accompaniments for the mouth-watering one-pot meal. Last year, the humble khichdi ruled our kitchens during the lockdown. This year, too, it has returned with an innovative and fun twist.
According to Sambit Banick, a city-based chef, the dish is not only popular in India but has also been adopted by the British. "It's called kedgeree in England. For some years now, khichdi has been a part of our menus even at fine dining restaurants. I serve a kedgeree of smoked salmon for Christmas every year. Foodies also love the Anglo-Indian version of khichdi with the addition of smoked salmon and eggs with spicy curried rice and pulses."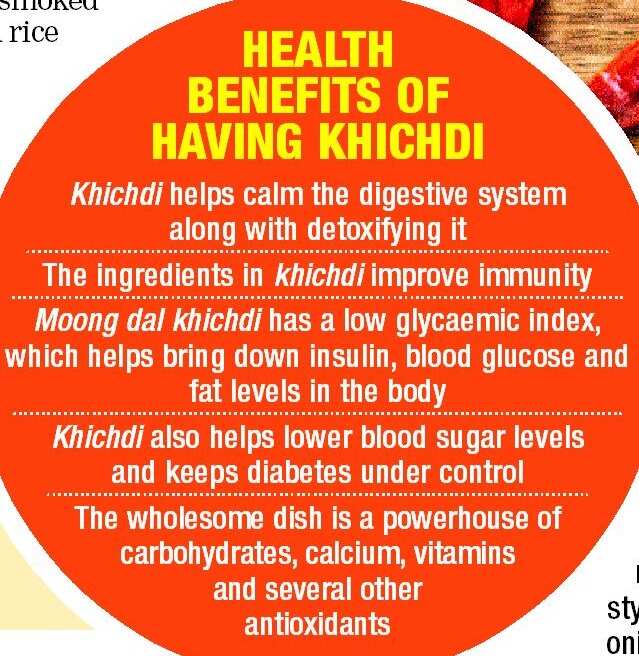 Here's a look at a few quirky yet healthy khichdi recipes that you can savour this season:
Parsi-style khichdi


If you want to try something different and impress your family with your culinary skills, then the Parsi-style khichdi is the best option. Also known as Vaghareli khichdi, the use of mixed spices with masoor dal and rice makes it special.
Chicken quinoa khichdi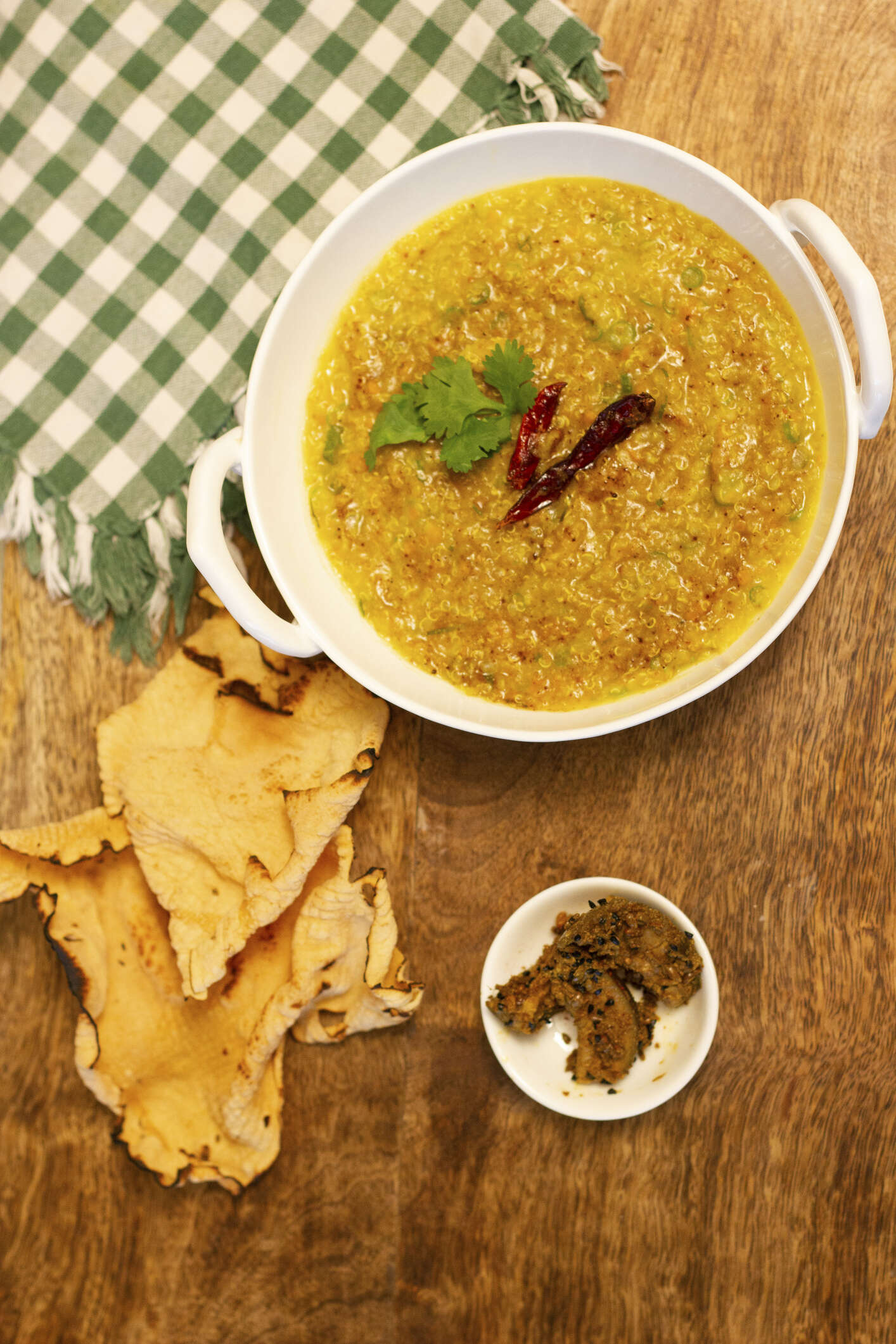 This is a healthy take on the regular khichdi, in which you replace the rice with quinoa, a superfood, and add all your regular vegetables, boiled chicken cubes, pulses and spice mix. It's quite filling and will keep you satiated for long hours. Serve it with achaar and papad.
Duck egg khichdi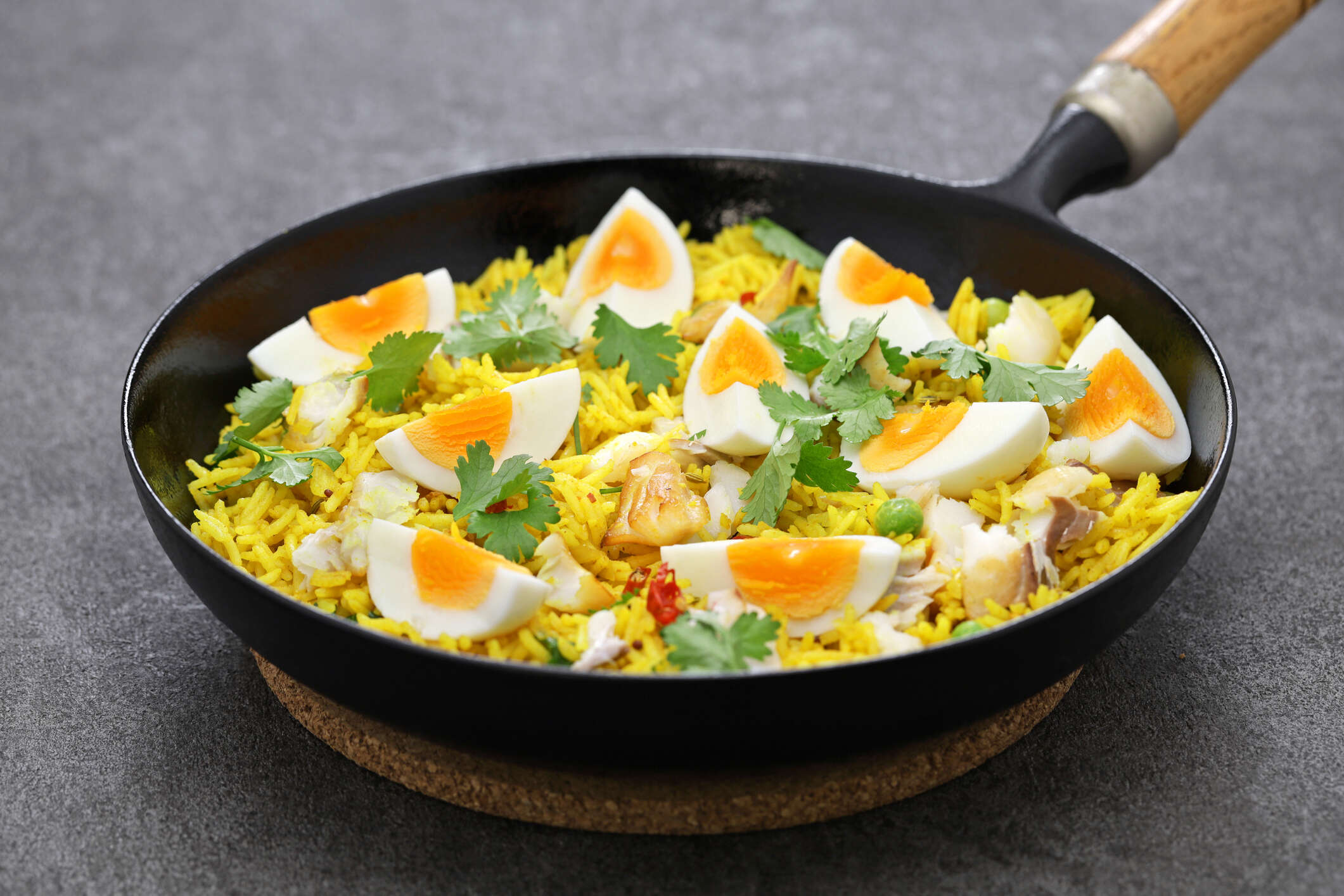 Eggs are one of the most versatile ingredients in your kitchen. So, this monsoon, whip up a khichdi with duck eggs and we are sure, the end result will be oh-so-awesome. You can either make it bhuna (dry) or try the semi-gravy style. Top it off with a tadka of ghee, fried onions and green chillies.
Oats khichdi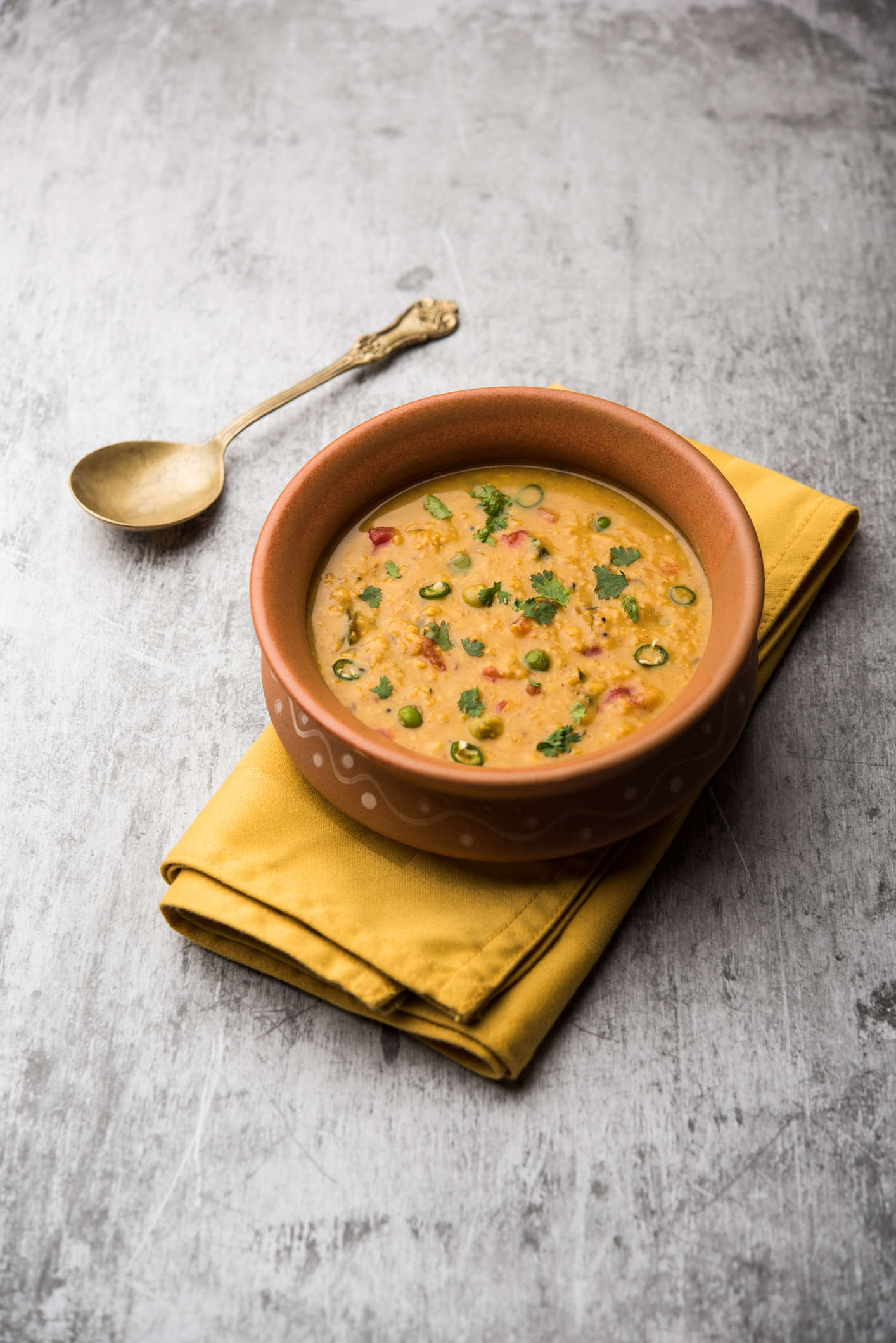 You add a lot more fibre to the dish, while retaining all the protein from the dal, when you use oats in place of rice for this khichdi. This dish also makes for a perfect breakfast option for health enthusiasts.
Dal khichdi risotto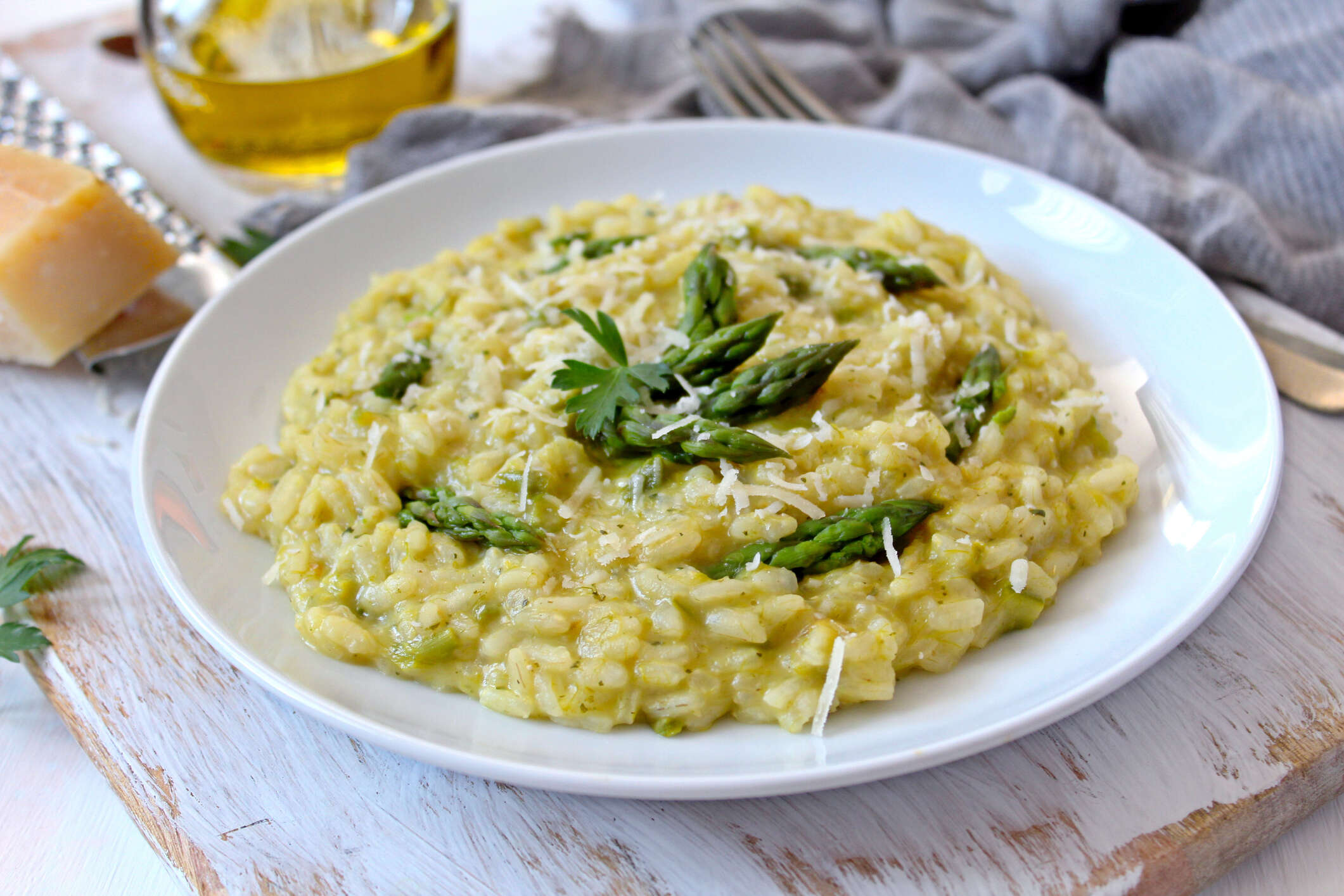 As quirky as it can get, the dal khichdi risotto is the Italian version of the desi khichdi. With mild spices, rice, dal, cheese, cream cheese and Italian seasonings, this scrumptious dish will surely cheer you up on a gloomy rainy afternoon.
Mutton bhuna khichdi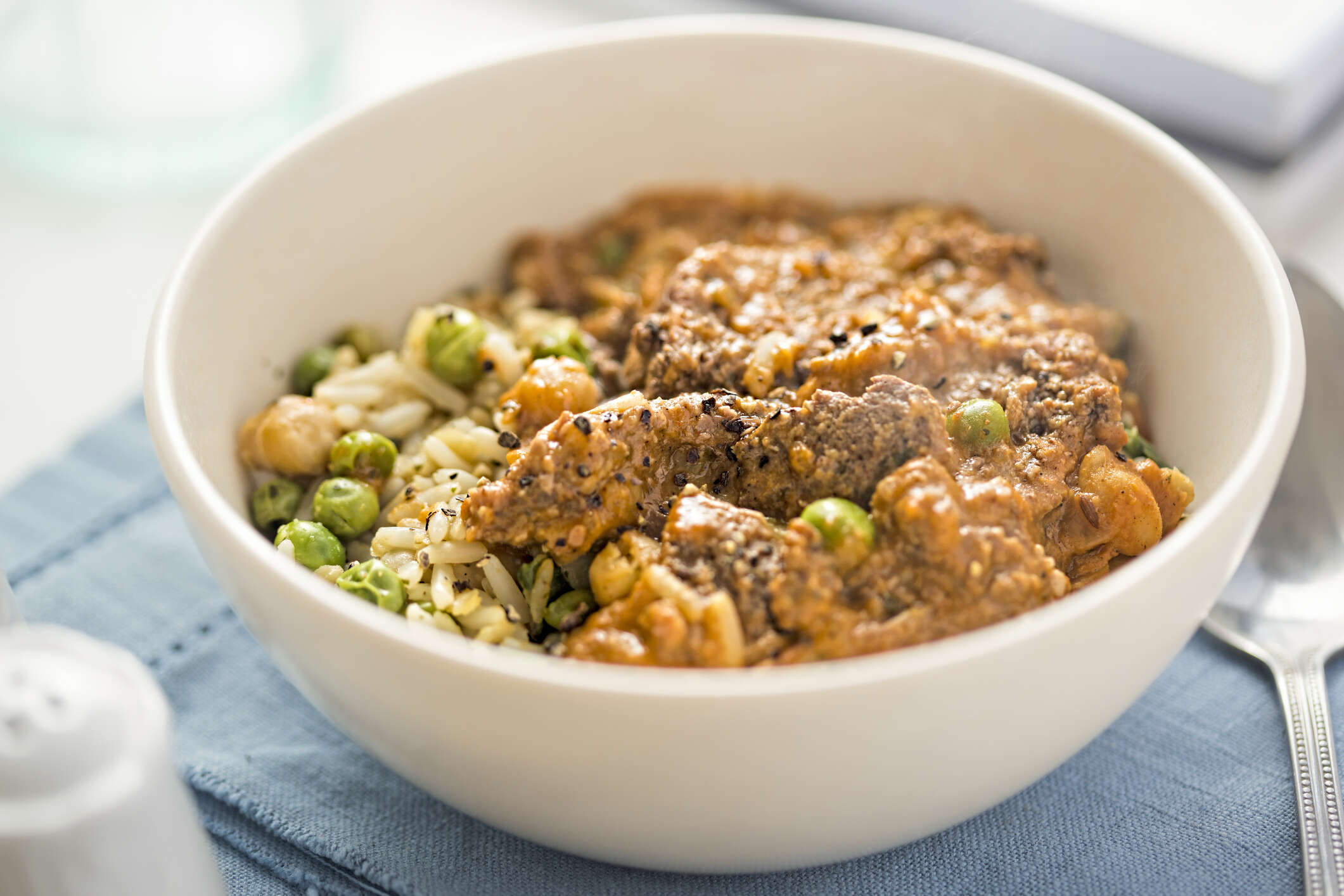 A signature dish in the Bengali cuisine, the mutton bhuna khichdi is spicy and not for the faint-hearted. The key ingredients are mutton keema or chunks, Gobindobhog rice and moong dal. That apart, you can also add vegetables, like peas, potato, carrots, onion and French beans. It goes best with piping hot begun bhaja (brinjal fritters) and papad.
Prawn khichdi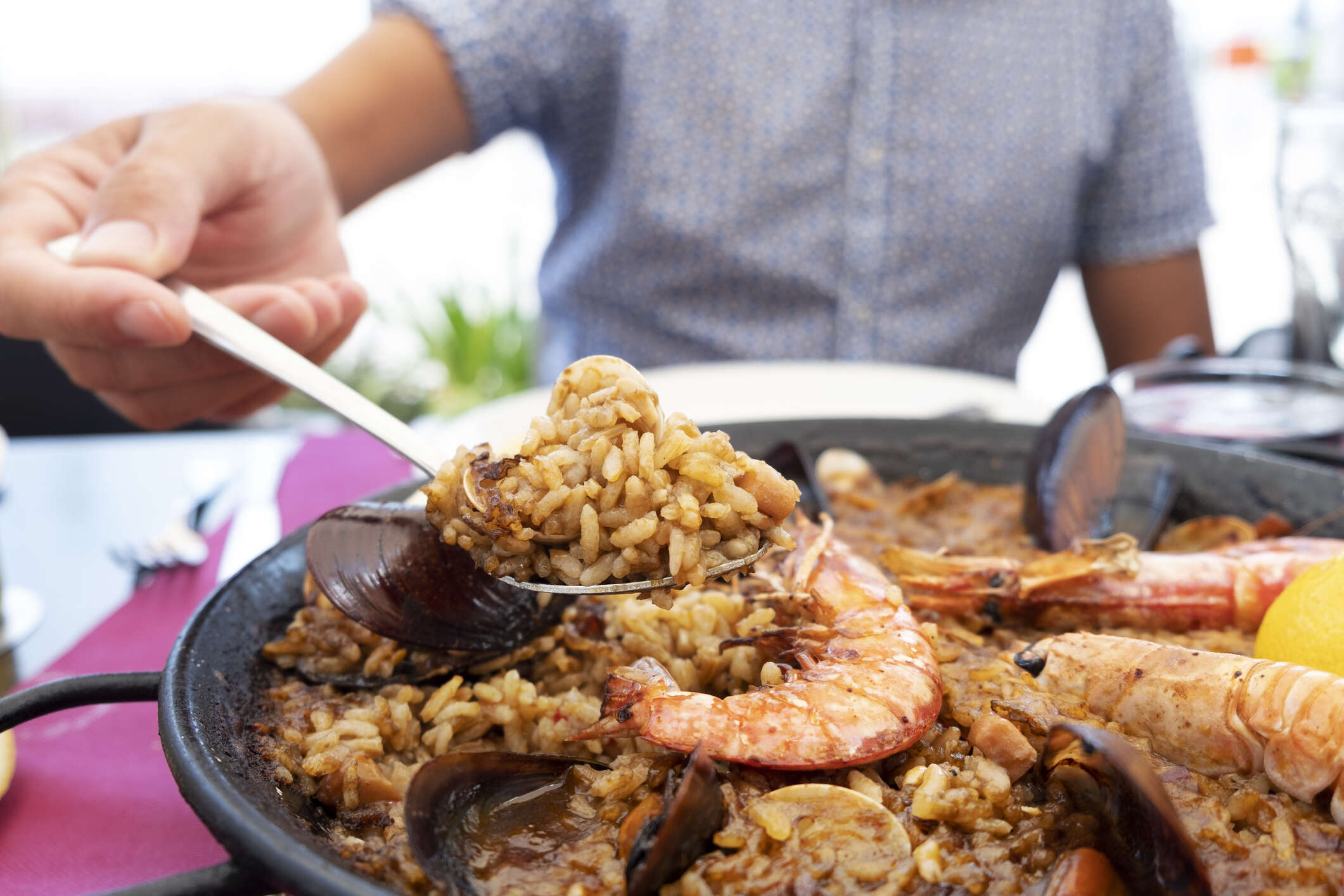 This prawn khichdi is for all the seafood lovers and the recipe has its unique style of preparation in different parts of the country. Small deshelled deveined prawns are used for this dish. In Maharashtra, prawn khichdi is also known as kolambi bhaat.
Black rice khichdi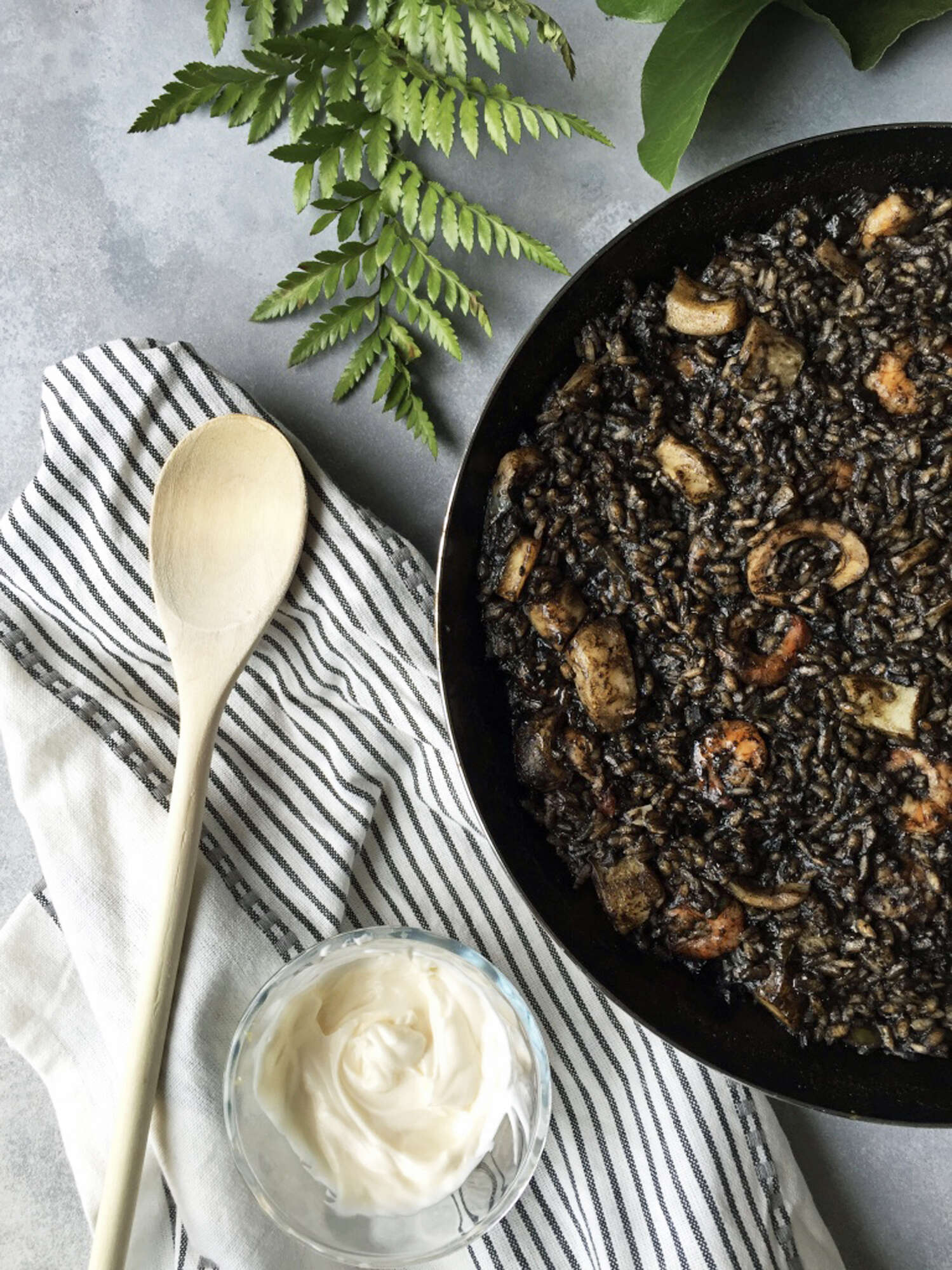 Black rice is rich in antioxidants, is gluten-free, has anti-cancer properties and aids weight loss. This khichdi is made with Manipuri black rice, gondhoraj lime leaf, desi ghee, panch phoron and other spices. Adding chicken stock imparts a unique taste to the dish.