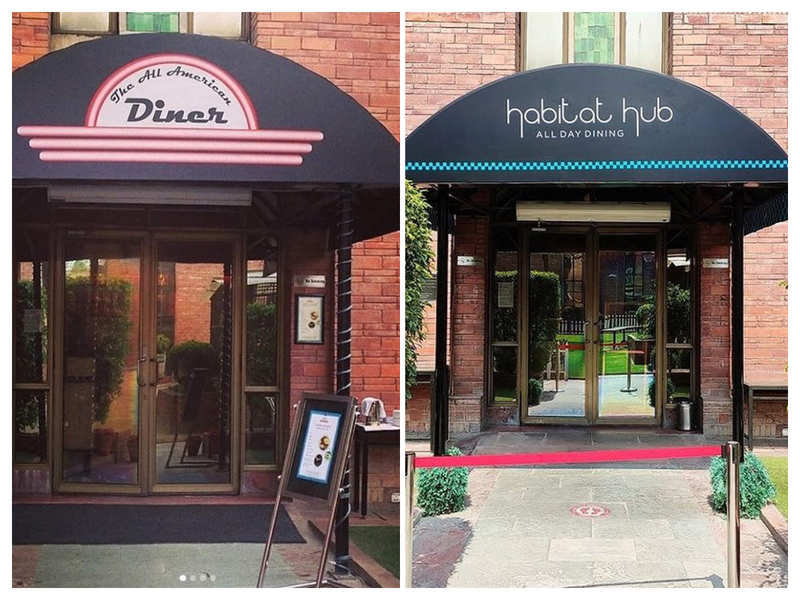 Change is the only constant and we guess Delhi's favourite breakfast spot The All American Diner is living by these words of wisdom. The iconic place, which was shut during wave 2 of the pandemic finally opened its door on July 18, but in a new avatar. It will be now known as 'Habitat Hub' and as per sources, the decor, menu and even the staff will remain the same. And if we go by reports, the change in name is because of a change in ownership of the two-decades-old dining space.
As per reports, the contract of The All American Diner handled by Old World Hospitality with India Habitat Centre (IHC) expired this year and they made an exit, following which, IHC decided to handle the place directly.
The new branding of Habitat Hub was released on the official Facebook page of India Habitat Centre. The post read, "#OpeningTomorrow Our team is vaccinated and all set to welcome you back to the HABITAT HUB at India Habitat Centre, New Delhi."
Nestled in the heart of the capital city, The All American Diner has been serving English breakfast and a wide range of other dishes including waffles, burgers, and shakes for nearly two decades.
As soon as the news broke on social media, people started pouring in love and recollecting memories of the place that is unmistakably reminiscent of the 1950s.
According to a statement released by Old World Hospitality, " A chef from a Diner in California was brought in and the best selling menu has lasted for two decades with minor tweaks. We have been inundated with offers from restaurants wishing to convert their restaurants into The All American Diner both in Delhi and Gurgaon and are evaluating the options. As soon as we get the right location, we shall reopen the doors."
So, are you excited to visit the new avatar of The All American Diner and relive those memories? Share your thoughts in the comment section.
Thumb Image Courtesy: Instagram/beingdilliwaala
For scrumptious recipes, videos and exciting food news, subscribe to our free
Daily and
Weekly Newsletters.