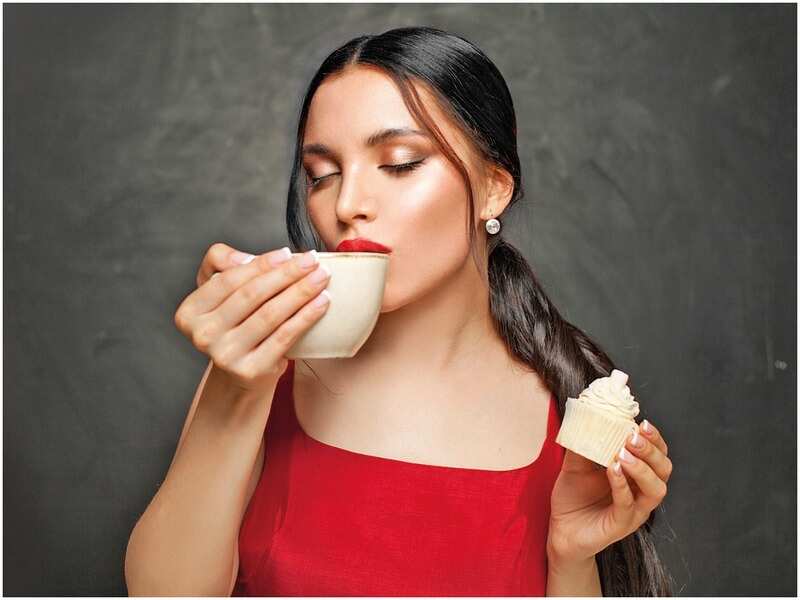 Sip on an offbeat infusion this seasonWho says all the food trends happen only with coffee? There's a lot of innovation happening when it comes to tea, too. Your daily cuppa is no longer about just white, black, organic or herbal. It's grabbing attention on social media for its fun avatars. Tea connoisseur Radhika Batra Shah, says, "Tea is perking up the food scene for sure! There's a lot happening with flavours and blends and what is nice, is that it's piquing the interest of a lot of the younger audience. People are looking to try something new and that is making them discover tea even more. But one also needs to watch for an overstretch; adding the wrong elements can also spoil things."
Here are a few trends that are making for a flavoursome brew and they look as good as they taste, so you might want to whip out the camera and post the picture on Instagram!
DELICIOUS TEA TRENDS TO TRY


Matcha for wellness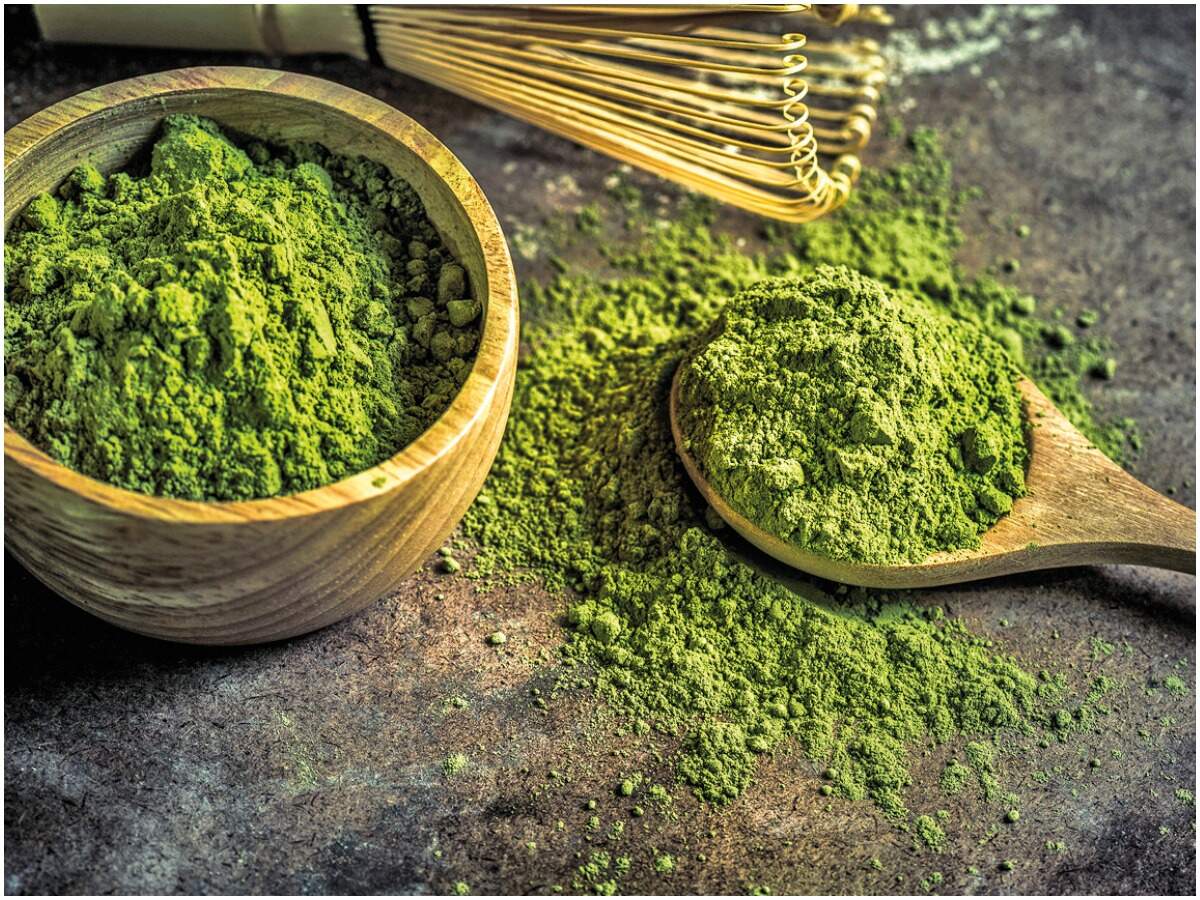 Teas today are all about rejuvenating the senses, about how they can be calming and provide a health addition. And matcha scores high on that count. With matcha, the tea leaf itself is powdered and said to offer a bunch of nutrients, including amino acid, L-Theanine.
Says tea expert Priti Sen Arora, "The thing with matcha is that is has the highest antioxidant count. You usually infuse tea in hot water, but matcha just dissolves in water, so it's that much more powerful. And matcha trend is catching on here. For fitness enthusiasts, it offers a caffeine fix as its on par with coffee. It has a distinct grassy, vegetal kind of flavour. You can have it on its own or blended with different ingredients like vanilla, turmeric and even moringa. It's so versatile that it can be used as a face pack and skin toner as well."

She adds, "I tried to make a matcha-saar, which is a healthy drink. Another combination is matcha with lemongrass and ginger that makes for a holistic energising infusion. Matcha also goes into ice creams, mocktails, breads, cakes and other and desserts, and there's a strong tradition of matcha tea bars in Japan."
Tea bombs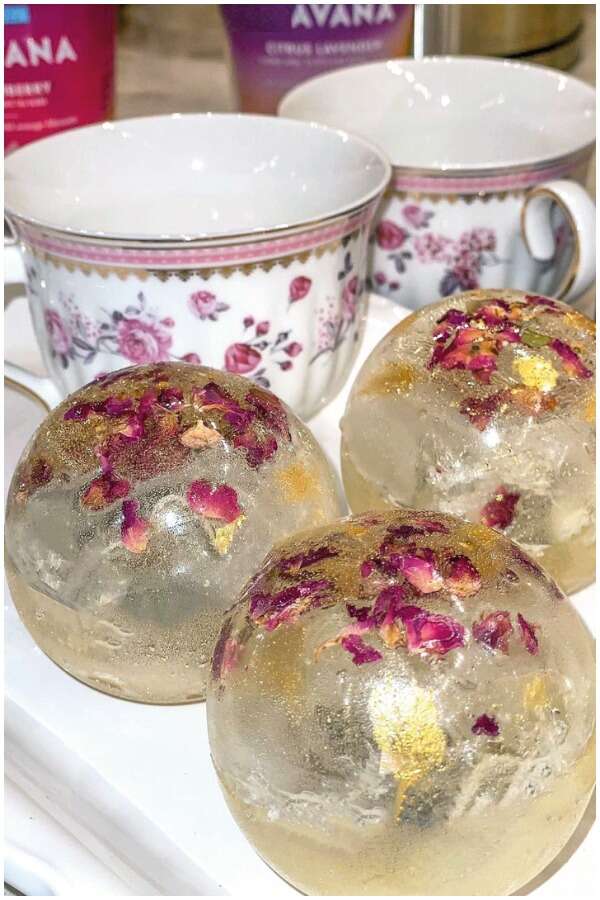 Pic credit: (Instagram.com@sweetcreationz_)
After Dalgona Coffee, tea bombs went viral and got folks to have fun posting pictures and videos of the trend. Radhika says, "Tea bombs are like circular packed balls akin to crystal balls. I've made them with dried herbs, fruit or a flower and a leaf — Darjeeling or Assam — created into the mould or 'bomb'. You drop it into a cup of hot water and enjoy the sphere melt away, making the flowers and leaves float into the cup and then drink the infusion. You can make a delicious brew with it by simply pouring cold water over the bomb and then having it."

She adds, "The trend is a nascent stage here, but a lot of fun as there are different ways to make tea bombs. People add shimmer to it by adding sugar, but I prefer to keep it sugar-free. It also goes well with fruity and flowery combinations. Some add a pinch of masala tea to the blend and you can also add Kashmiri Kahwa or cinnamon tea, both of which are naturally sweet. The beauty of it is that most of the manufacturers who are making it, put it into a thin translucent shell, so when it opens up, you can see all the elements unfurling."
Fruit infusions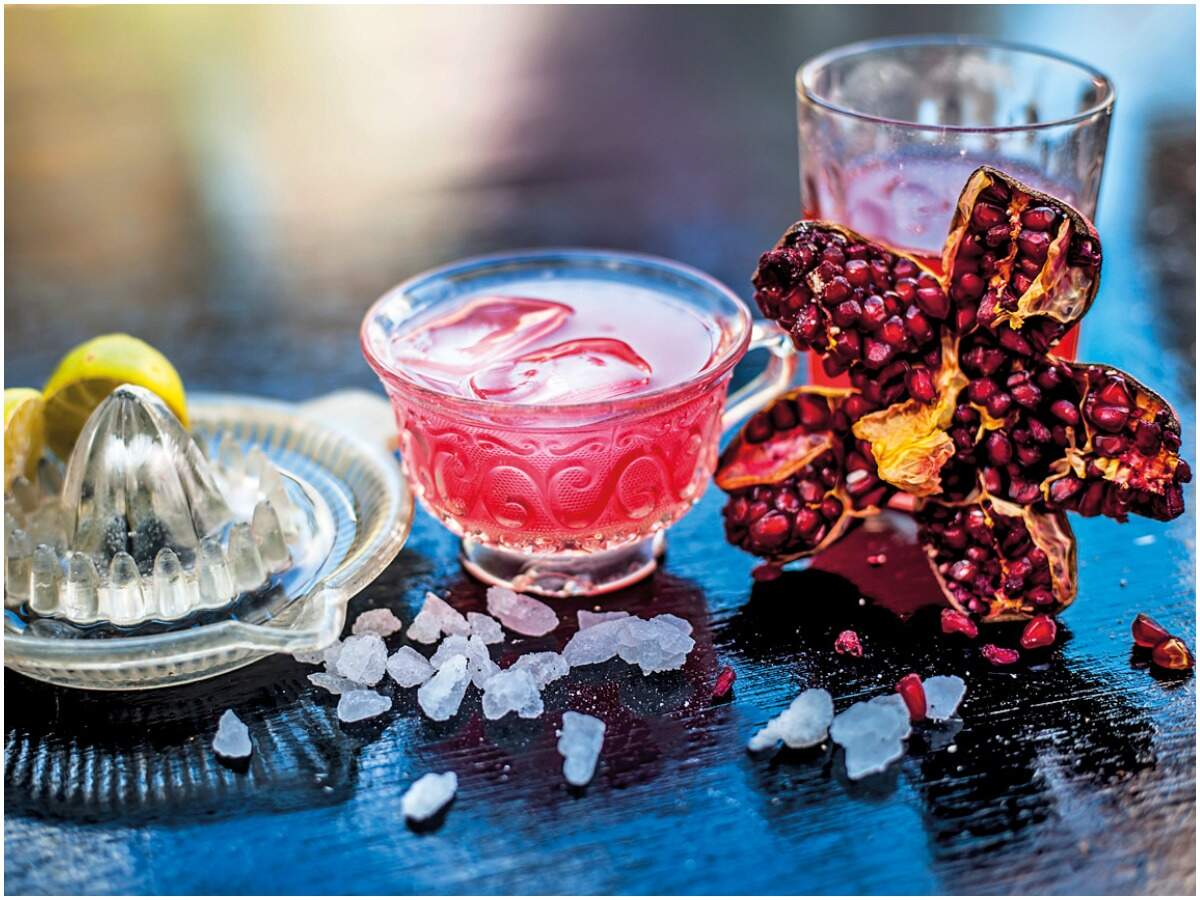 Monsoon doesn't mean only having piping hot brews. How about sipping on a lovely fruit-infused ice tea for a change? Kavita Mathur, tea expert shares, "Most non-pulpy fruits can make for a good cold brew. Prepare pomegranate ice tea, which also looks gorgeous. Pomegranate tea with apple is popular in Turkey while litchi tea is famous in China. Other ideas include infusing chamomile with orange and ginger and peaches, passionfruit and blackberries with black tea. Or even green tea with jasmine and mango."
Flowering tea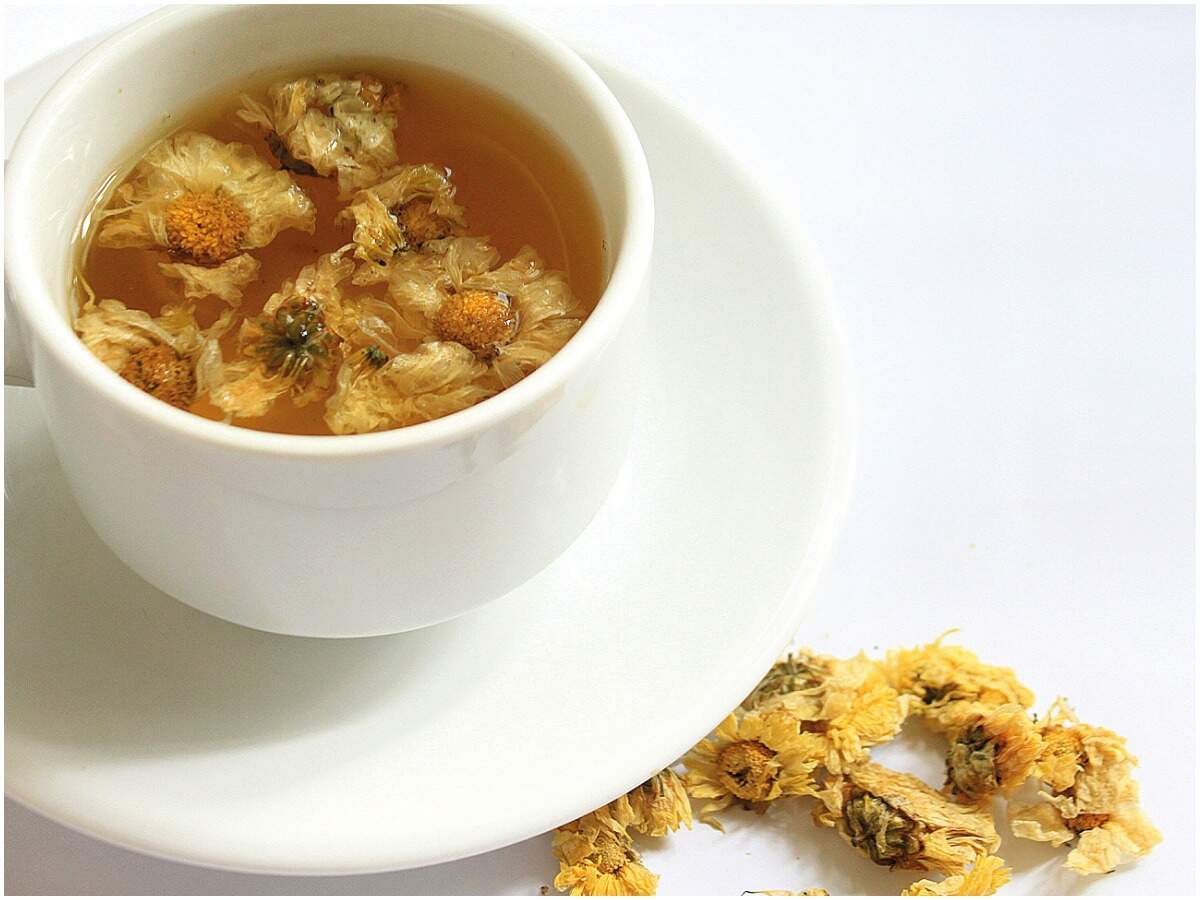 This is one trend that seems to be quite the darling on Instagram! For pretty cups of tea with tiny flowers and petals in a cup make for a visual delight. Says tea lover Arti Madan, "I love the whole idea of having flowers in tea and so I added roses to it. One can also add chrysanthemum or white chamomile flowers to tea for some fragrant relaxation."

Another trend called blooming tea, makes for a striking picture. This is actually an ancient practice where a dried leaf is sewn around dried flowers like marigold jasmine and rose and dropped into a glass pot with hot water. The ball opens over a few minutes as the leaves unfurl, giving the tea its name. The tea has a pleasant flavour and aroma, and looks great on any centrepiece.
Bubble tea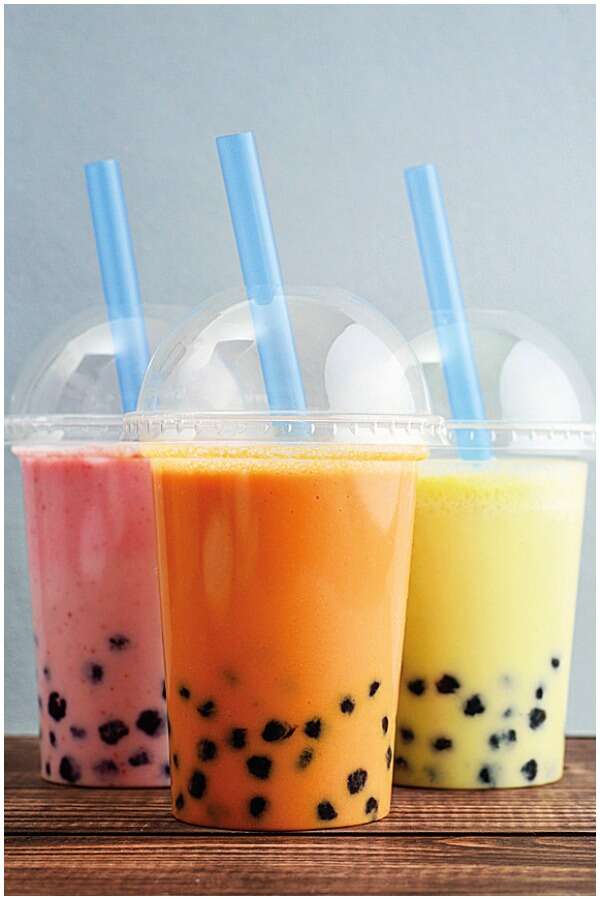 Here's something that can give your cold coffee some competition. It's bubble tea, a drink that originated in China. Also called Boba tea, it is a chilled drink made with black or oolong tea and has tapioca pearls. The beverage comes in flavours such strawberry, peach, green apple, kiwi, mango and many more. Honey is added for sweetness. The drink has become a craze across the world and there's even a Bubble Tea Day dedicated to it! Today you get versions with soy milk, brown sugar and other additions.
DIY team bombs

—
Recipe by student and tea enthusiast Shloka Shah

You need half-shaped silicone moulds for this.
Make jaggery syrup (instead of sugar) in hot water. Add to that corn syrup and a cup of Kashmiri kahwa, mukhwas or a rose-green infusion. One cup of tea infusion to half cup of corn syrup is to be added to the one cup of palm jaggery. This is what will make the shell.
Heat these ingredients on simmer, mixing with a wooden spoon till it gets a thick candy-like consistency.
Take your fave herbs, fruits and flowers such as fresh rose petals, turmeric and ginger slivers, and add them to the mould.
Pour the above syrup onto the mould and then post a minute of resting, it automatically scoops out on removing like a thin shell.
Similarly, make another half sphere and let it stick together and it's ready.
Now, pour hot water onto the bomb and enjoy a flavourful blend.