01/1615 Popular varieties of mangoes in India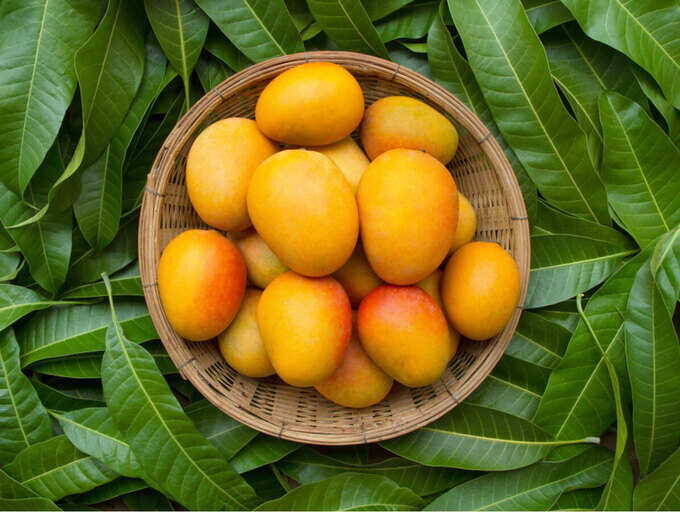 India is the land of Mangoes. This juicy fruit, rightly called the 'king' has some 1500 varieties growing in India. Each variety has a distinct taste, shape and colour. From the rose-red Gulab Khas or Sindhura to parrot beak shaped Totapuri, unique mango varieties reign the Indian markets. Then there is the famous Ratnagiri Alphonso that weights around 300 grams and the Malda from Bihar which has a unique aroma, India boasts of amazing varieties of mangoes that dominate the markets from mid-April to August. Here is a list of 15 types of mangoes and how to identify them.
02/16​Totapuri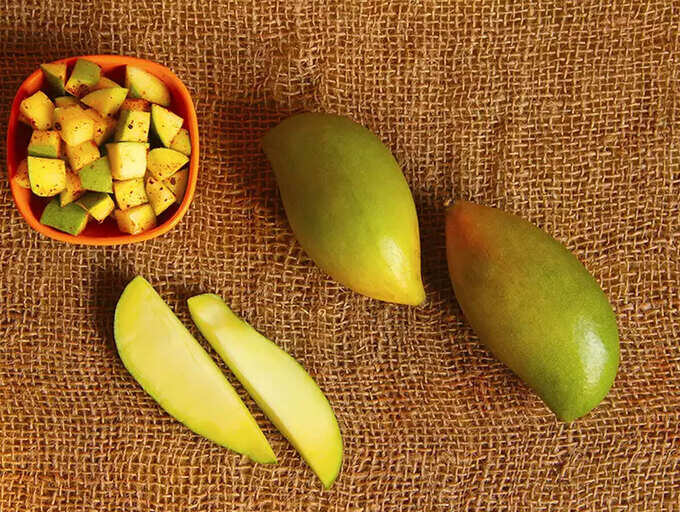 Mild in taste and greenish in colour, this variety of mango looks like a parrot's beak. Hails from Karnataka, Andhra Pradesh and Telangana, the flesh of this variety is not sweet like other varieties but is great for for salads and pickles.
How to identify: When ripe, it is greenish in colour and looks like a parrot's beak.
03/16Hapus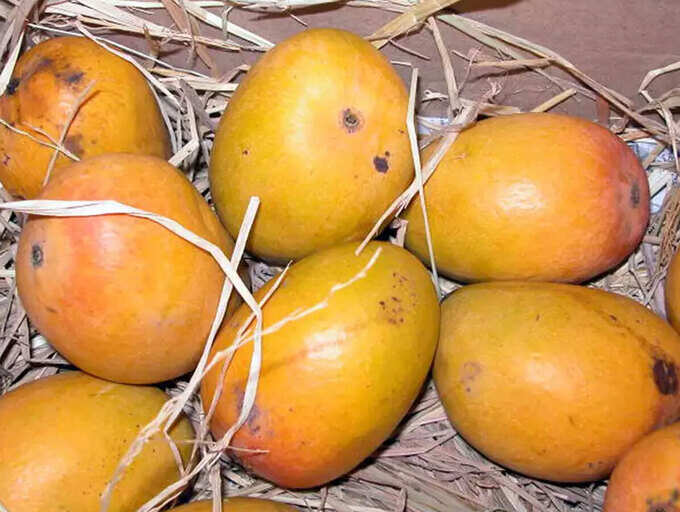 Native to Maharashtra, this variety is now also grown in Gujarat and some parts of Karnataka. If we go by reports, this is the most expensive variety that is also exported in other parts of the world.
How to identify: It has a natural distinct aroma, flesh is saffron-colored and without a hint of fiber.
04/16Sindhura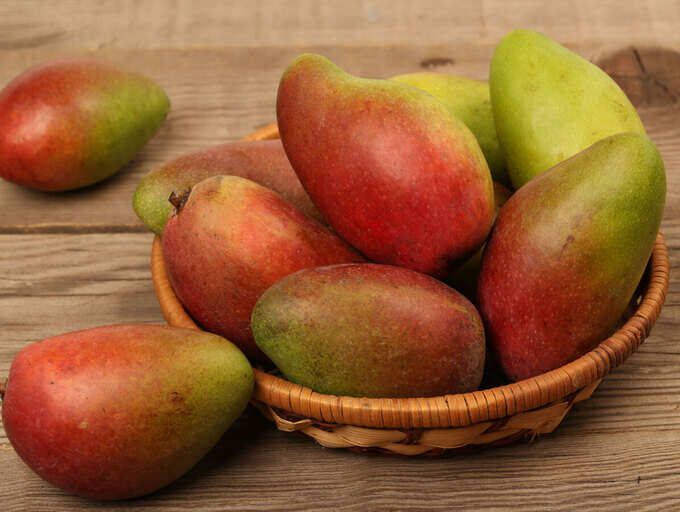 This variant is sweet, and yet has a slight tanginess to it that has an aroma that lingers in your mouth for long. This is very good for preparing shakes, as the pulp has a good yellow colour.
How to identify: Distinct in appearance with red color on outside with yellow sweet flesh.
05/16Banginapalli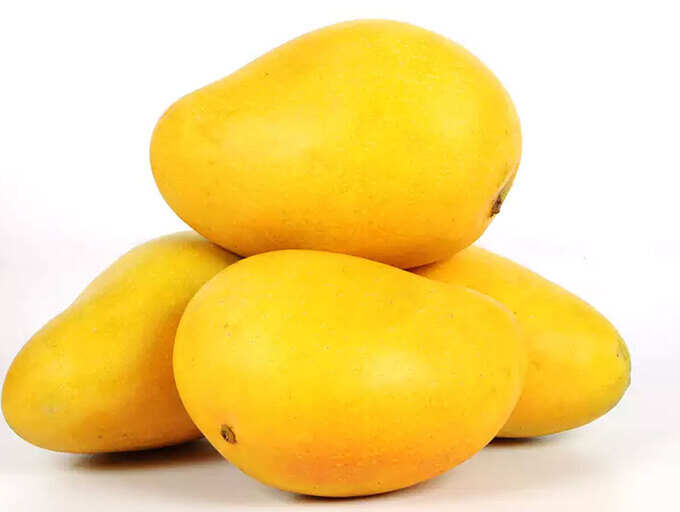 Significantly larger than their Alphonso counterparts, this mango variety is produced in Banaganapalle of Kurnool district, Andhra Pradesh. With its pleasant aroma, they are oval in shape, with smooth skin and is around 14 cm in length.
How to identify: It has a oval shape with light yellowish color with few spots on it.
06/16Ratnagiri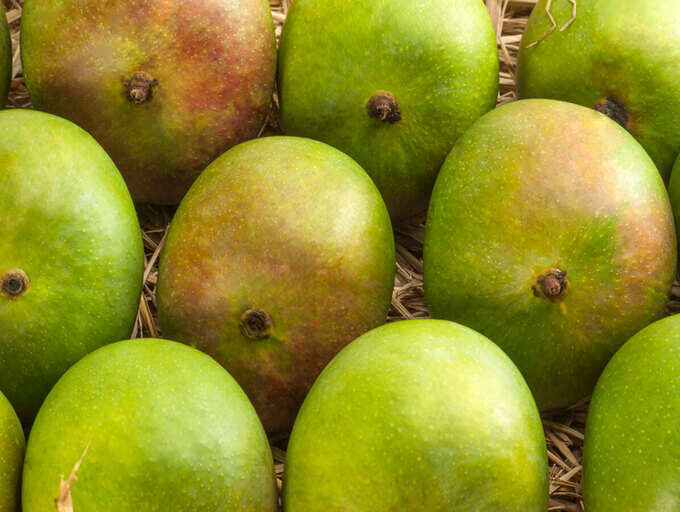 The famous 'Ratnagiri Aam' is found in the Maharashtra region of Ratnagiri, Devgarh, Raigad, and Konkan and interestingly, each mango weighs between 150 to 300 grams. Alphonso Mango is one of the best varieties of mango found in India and also the most expensive one.
How to identify: One can easily identify this variety by finding a tinge of red on the top of the fruit.
07/16Chausa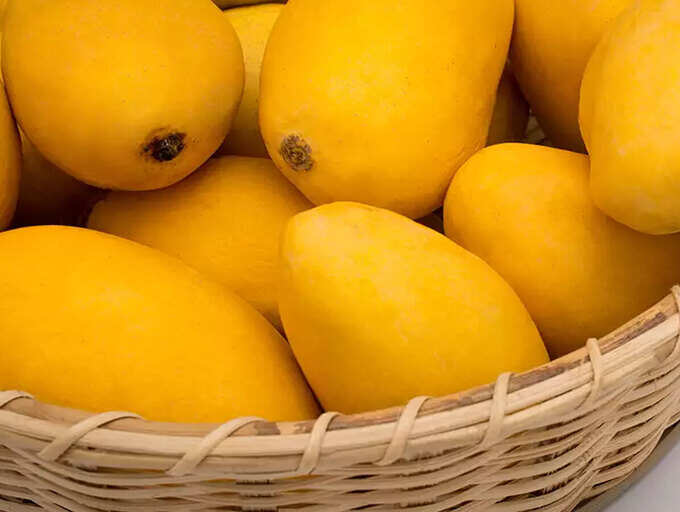 Popular in North India and Bihar, this variety was introduced by Sher Shah Suri during his reign in the sixteenth century. Named after a town in Bihar, this variety is characterised by incredibly sweet pulp and bright yellow skin.
How to identify: It is characterized by its yellow-golden colour.
08/16Raspuri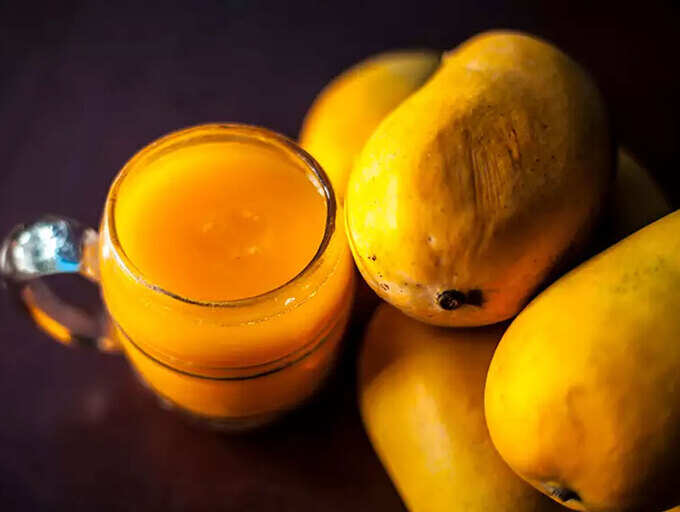 Largely grown and consumed in Old Mysuru of Karnataka, this variety is known as the Queen of Mangoes in India. It arrives in the month of May and is available by the end of June. It tastes best in form of yoghurt, smoothie and jam.
How to identify: They are oval in shape and about 4 to 6 inches long.
09/16Pairi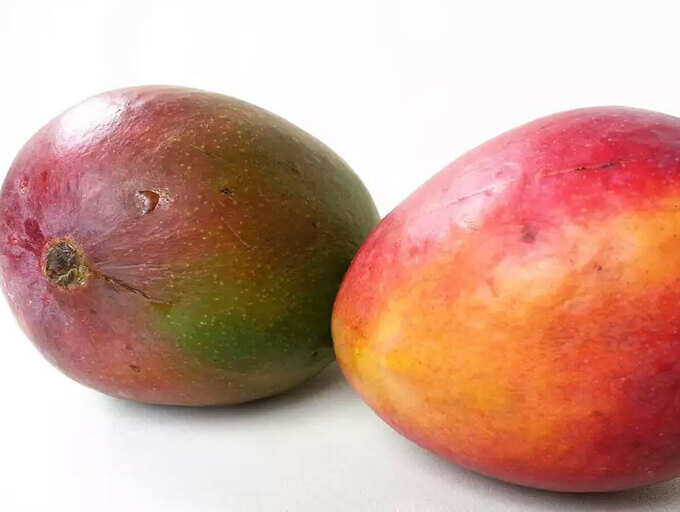 Like Safeda, Pairi is one of the first varieties in the markets. The skin has reddish tinge and has sour taste, they are used to make aamras in Gujarat.
How to identify: Reddish tinge with high fibre and juicy.
10/16Himsagar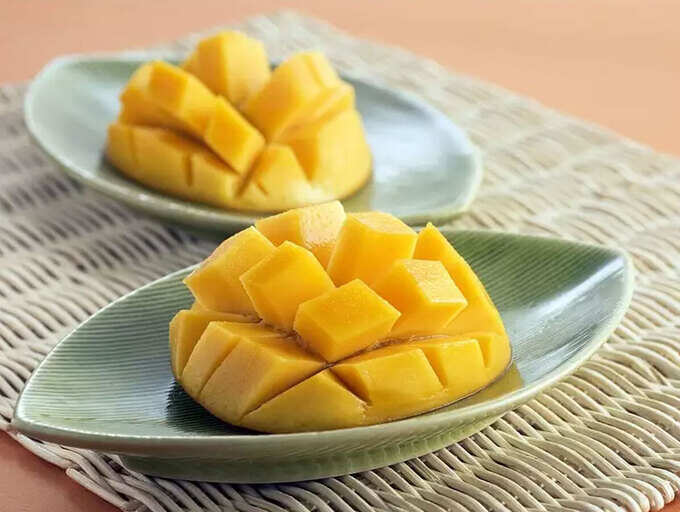 Characterised by a sweet aroma, this variety is the specialty of West Bengal and Orissa. This medium-sized variety weighs between 250-350 grams and has creamy flesh which are good for making desserts and shakes.
How to identify: They are usually medium sized, greenish in colour with a yellow pulp.
11/16Neelam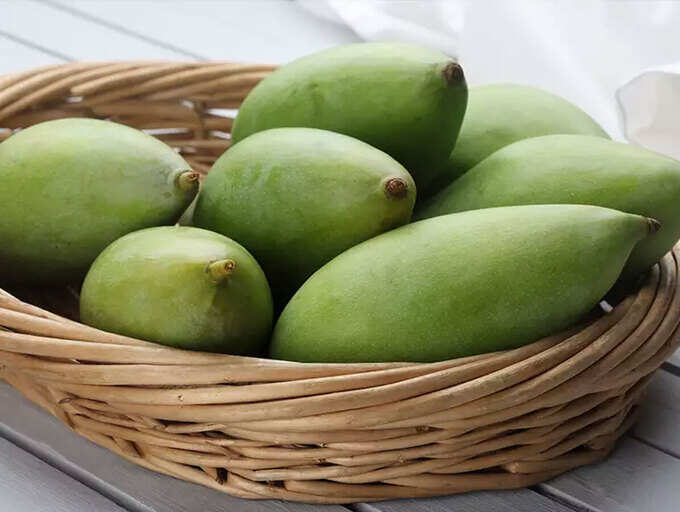 This variety is grown in every part of the country, usually found in abundance in June. With an orange skin, they are tiny in comparison to other varieties.
How to identify: They have an orange skin and are tiny is size in comparison to other varieties of mango.
12/16Malgova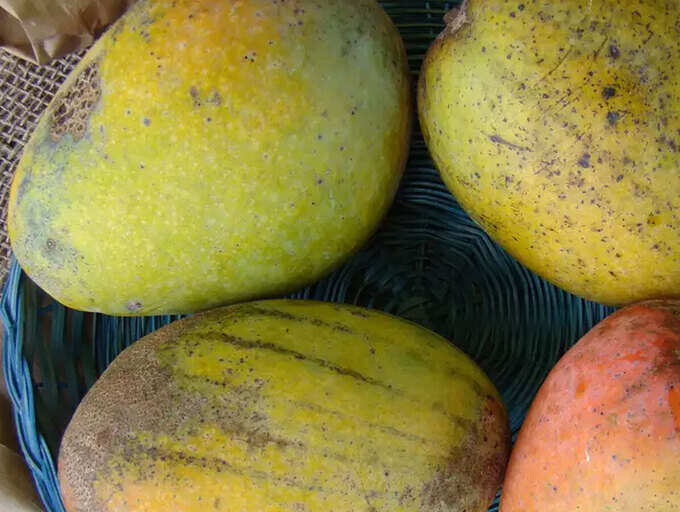 Malgova or Malgoa is a round mango which retains a green colour with shades of yellow. It is roundish-oblique in shape, pulp is light yellow and is mostly available in May and June.
How to identify: It has roundish-oblique shape with small stone weighing 300-500 grams.
13/16Malda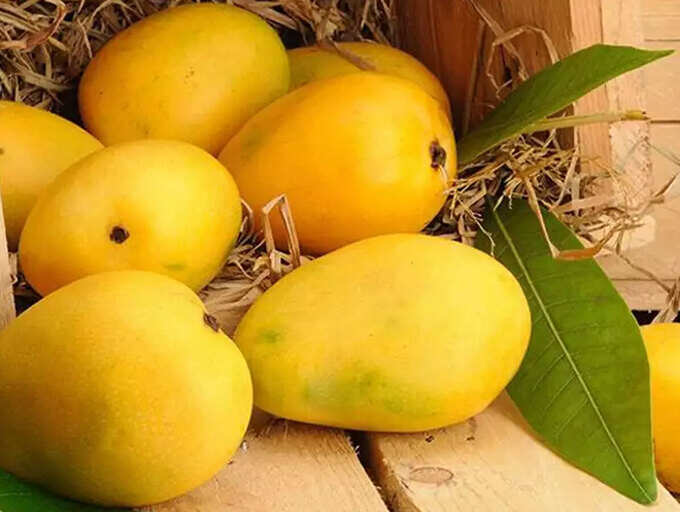 Malda, also known as 'King of Mangoes' in Bihar is completely non fibrous, making it a good pick for chutneys. It is sweet-sour in flavour and is pulpy and delicious.
How to identify: It has thinner cover as compared to other types of mangoes and has a sweet aroma.
14/16Langra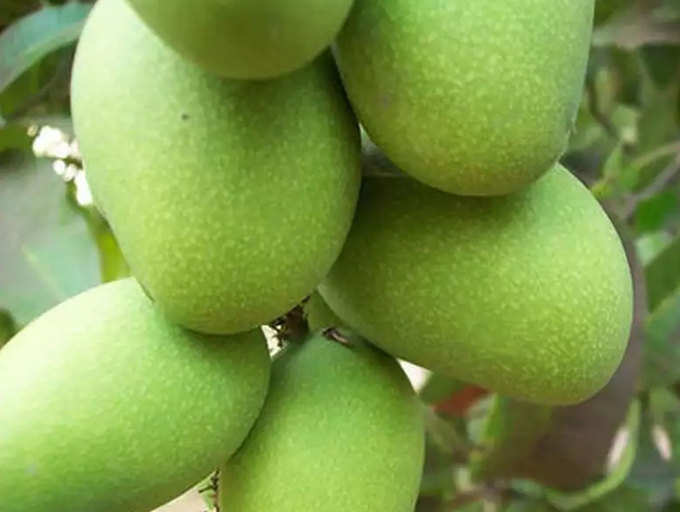 Langra is a famous variety of mango, originated in Varanasi, Uttar Pradesh. If we go by the name, the reason it is called langra is beacuse it was first cultivated in the farmlands of a man without legs. It is available from July to August.
How to identify: Oval-shaped, it is green in colour even when it is ripe.
15/16Kesar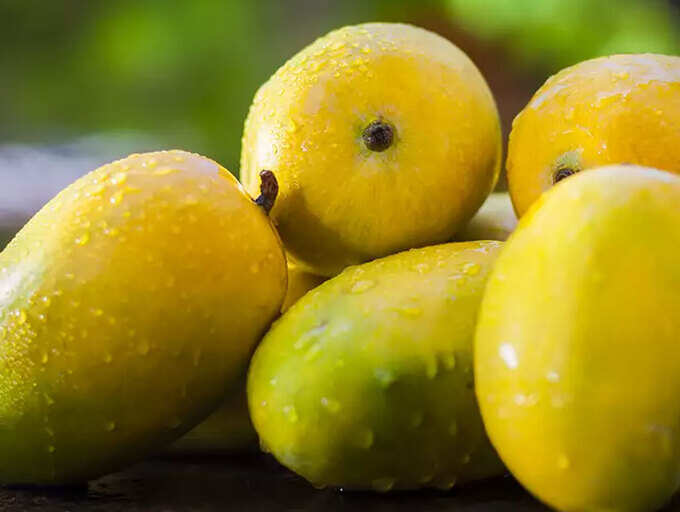 Being among the most expensive varieties, the color of the pulp resembles saffron, the spice it is named after. It is mostly grown in and around Ahmedabad and Gujarat, this variety was first cultivated by the Nawabs of Junagarh in 1931 and was named Kesar in 1934.
How to identify: It smells like kesar which is its most distinguishing feature.