01/5​Eating these foods can reverse hair fall in a natural way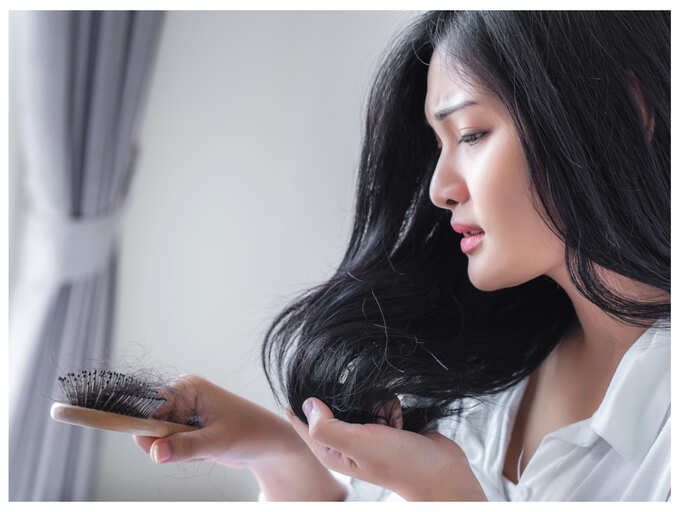 There's no denying that excessive hair fall can be the most unnerving thing. There are several reasons that can cause premature balding or excessive hair fall. Experts say that losing upto 100 strands a day is absolutely normal, but what if the condition worsens with time?
Blame it on the changing season or stressful life, dietary deficiency or unhealthy lifestyle, hair loss can leave anyone with dented confidence. But what if we say that this can be reversed by just tweaking the diet and adding nutrient rich superfoods that replenish the lost nutrients and revive the hair growth. Here are a few foods that can easily stop hair fall and improve hair condition naturally.
02/5​Nuts and Seeds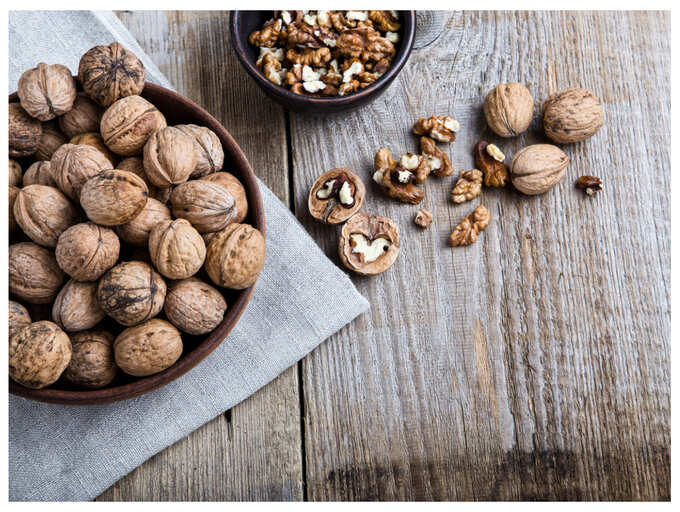 Adding nuts and seeds to your diet can remarkably improve the condition of your hair. The nutrient dense composition of nuts and seeds can help in preventing as well as stopping hair loss. The presence of omega 3 fatty acid in nuts and vitamin E, helps in boosting hair growth. What's ore, nuts like Almonds, Walnuts, Brazil nuts and seeds like Chia and Flax Seeds are rich in Zinc, Selenium, which help in boosting hair growth.
Tip: Mix 1 tablespoon of Almond oil, 1 tablespoon of Flaxseeds gel, 1 tablespoon Castor Oil and 1 teaspoon olive oil along with egg white, whisk it nicely and apply it on your hair like a mask.
03/5​Curd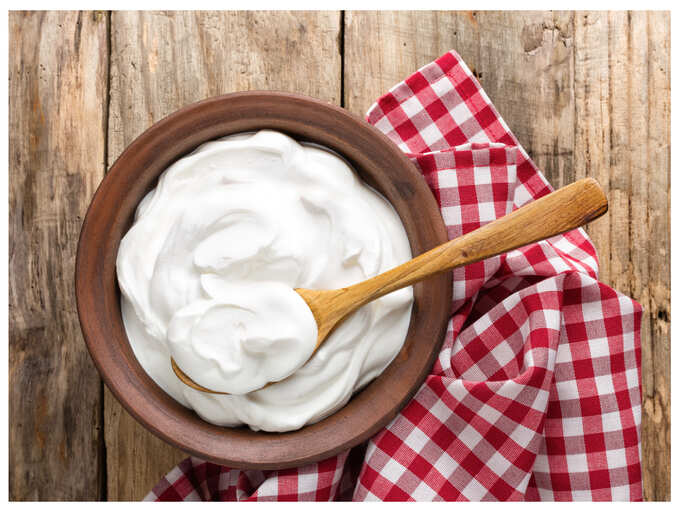 A bowl of curd can fix everything from an upset stomach to improving the texture of your hair to giving your skin that flawless glow. Packed with the goodness of milk protein, healthy fats and probiotic elements, a bowl of curd can make your gut healthy and the presence of protein helps in boosting growth of hair.
What's more, the healthy bacteria present in curd help in improving digestion and gut health, which ensures better absorption of nutrients in the body, which is essential for hair growth.
Tip: Take 2 tablespoons of curd, 1 tablespoon honey, 1 teaspoon coconut oil and 1 teaspoon aloevera gel. Apply this to your hair and leave it for 30 minutes. Rinse it off with a mild shampoo.
04/5​Eggs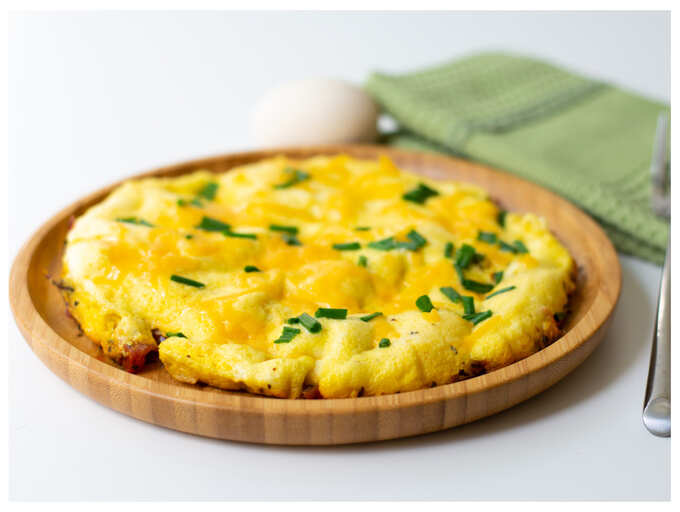 Eggs are packed with the goodness of protein, biotin, selenium, and zinc, which helps in boosting hair growth and replenishes the loss of nutrients.
A protein deficit diet can lead to a stagnant phase for the hair, which eventually causes hairfall. A diet rich in protein and Omega-3 fatty acids helps in growth of new hair and strengthens the hair follicles. Apart from adding eggs to your daily diet, preparing simple hair masks with eggs can also help in stopping hair fall.
Tip: Just take a bowl, add 1 egg, whisk it nicely and add 1 tablespoon honey, 1 teaspoon of coconut oil, 2 vitamin E capsules and 1 teaspoon of castor oil. Make a smooth paste and use it like a hair mask. Rinse it off with a mild shampoo after 25 minutes. Apply this twice a week.
05/5Fruits and berries
Fruits and berries are loaded with the goodness of antioxidants, Vitamin C and minerals. Fruits can naturally boost hair growth and strengthen hair follicles. Vitamin C in fruits and berries helps the body to absorb iron and produce collagen, which is an essential protein that builds hair and prevents hair loss. What's more, the presence of antioxidants in berries and fruits helps in protecting hair follicles from the damage caused by free radicals.