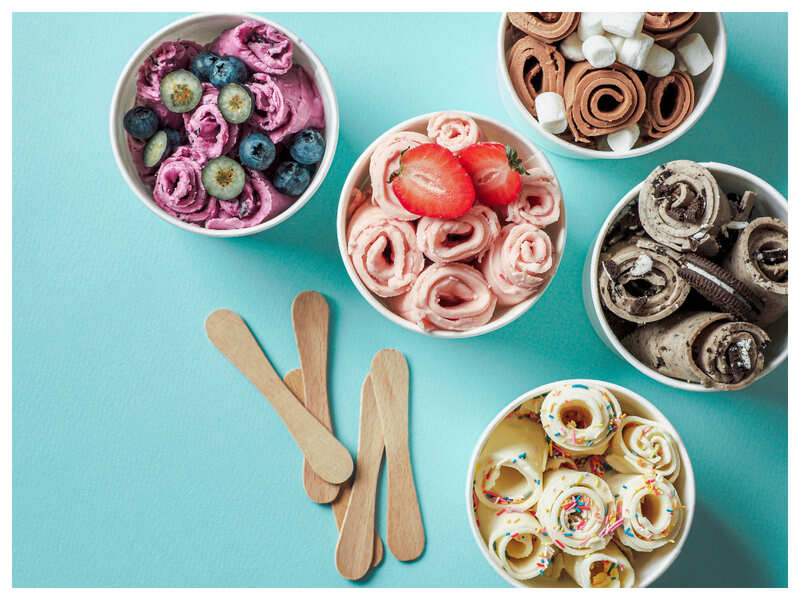 For many of us, summer evenings are incomplete without a scoop of ice cream that helps beat the heat in a soothing way. If you are bored of regular chocolate, vanilla, butterscotch and strawberry flavours, there is a cool and colourful food event going on in Abu Dhabi, where there are 1,001 ice cream flavours that one can try.
According to the Guinness World Records website, the ongoing Abu Dhabi Shopping and Dining Season at Ice Cream Lab pop-up at Yas Mall featured a successful record attempt for the most varieties of ice cream on display.
The unique record is made by the UK's Pan-n-Ice brand, which teamed up with Abu Dhabi Culinary and is also known to be the pioneer of ice cream rolls.

They shared the news on their official Instagram channel and captioned, "WE SET A WORLD RECORD. We teamed up with @abudhabiculinary at @yasmallad to set the record for most varieties of ice cream on display and we ABSOLUTELY SMASHED IT!"
As per reports, the unique flavours available at the on the going event include bubble gum, coffee and cookie dough, bubble gum and pistachio, mint Oreo and meringue, matcha and passion fruit, as well as cherry and popping candy.
For the uninitiated, Abu Dhabi Shopping and Dining Season is an event running till 31st August that allows you to participate in multiple interactive experiences, shopping offers and delicious ice cream at malls across Abu Dhabi. And as per GBR website, all the activities here are being held under strict health and safety protocols.
Thumb Image Courtesy: istock photos
For scrumptious recipes, videos and exciting food news, subscribe to our free
Daily and
Weekly Newsletters.