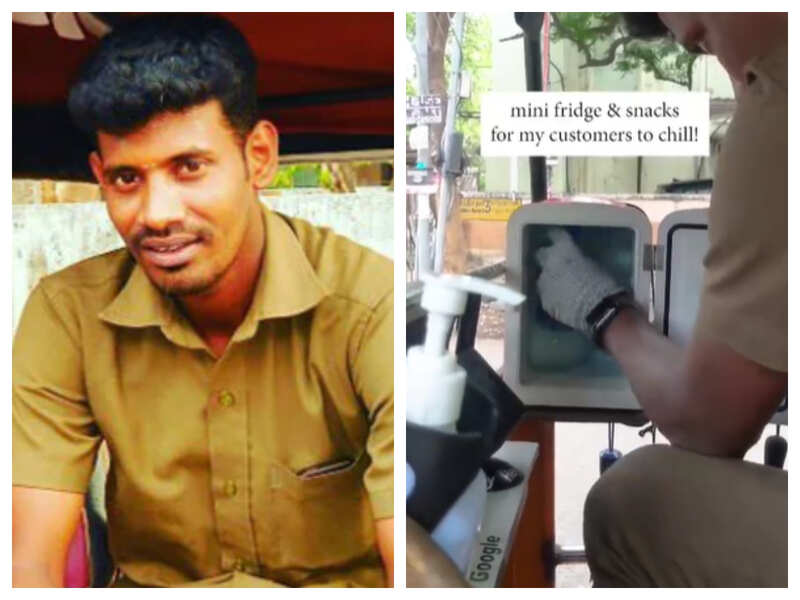 Someone has rightly said that hope is one thing that keeps us going. And when you blend it with hard work it results in success. These lines of inspiration are good to hear, but today we have got an interesting story of inspiration that will surely motivate you to keep hope alive and push the boundaries of hard work.
Meet 32-year-old Anna Durai, an auto-rickshaw driver of Chennai, who is breaking the internet these days with a unique concept of a mini-fridge in his auto for passengers. Anna always wanted to be a businessman, but due to lack of resources his family couldn't educate him, and that's when he decided to write his own fate.
The unique idea of Anna was recently highlighted by the official Instagram page of Humans of Bombay. Have a look at the video post:
The viral video has received over 2.6 million views and 212,756 likes. The 30-second reel clip summarizes the story of Chennai-based Anna Durai, also known as 'Auto Anna'. As per the video, he wanted to make his auto the 'best in the world', which is why he decided to add some unique features.
The USPs of his auto include a newspaper and magazine section, an iPad, a charging point, a card machine, a hand sanitizer, and masks. His auto is also equipped with free WiFi. What really caught our attention is the mini-fridge stocked with beverages and a snack bar for passengers.
You will be surprised to know that Annaa Durai is also a 7-time TedEx speaker and has his own website and app too. For him, customers are God, and he loves making new friends on the job while he serves them.
So, are you excited to go for a ride in Anna's auto and enjoy a chocolate and sip a cold drink, on the streets of Chennai? Share your thoughts in the comment section.
Thumb Image Courtesy: Instagram/officialhumansofbombay
For scrumptious recipes, videos and exciting food news, subscribe to our free
Daily and
Weekly Newsletters.