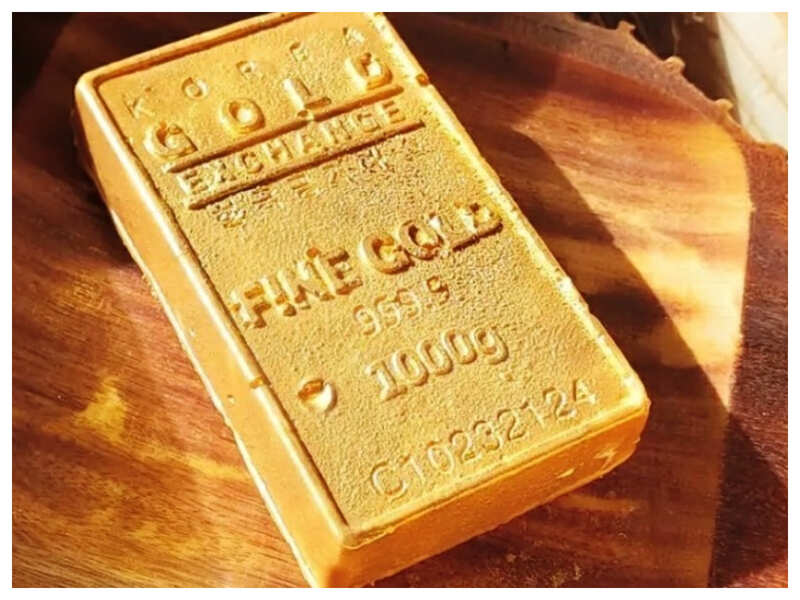 With more than 28 health benefits, edible gold seems to be the latest buzz in the food and drinks world. While many players are using it to set a world record, Gurugram and Lucknow based Distillery, restaurant and bar is using it to recreate the feel of 1920s when smuggling of gold and alcohol used to be a regular affair.
We recently came across their dessert menu, which has a dish called 999.9 Fine Gold Brick and it actually looks like a gold brick. "It's a Mango Cheesecake coated with 24-carat edible gold and has a white chocolate brownie base," says Chef Anas Qureshi, Head Chef, Distillery.
The interesting dessert is made using Philadelphia cream cheese, edible gold, mango puree, sugar, and heavy cream. It takes around 30-45 minutes to prepare the dish, including preparation and refrigeration time.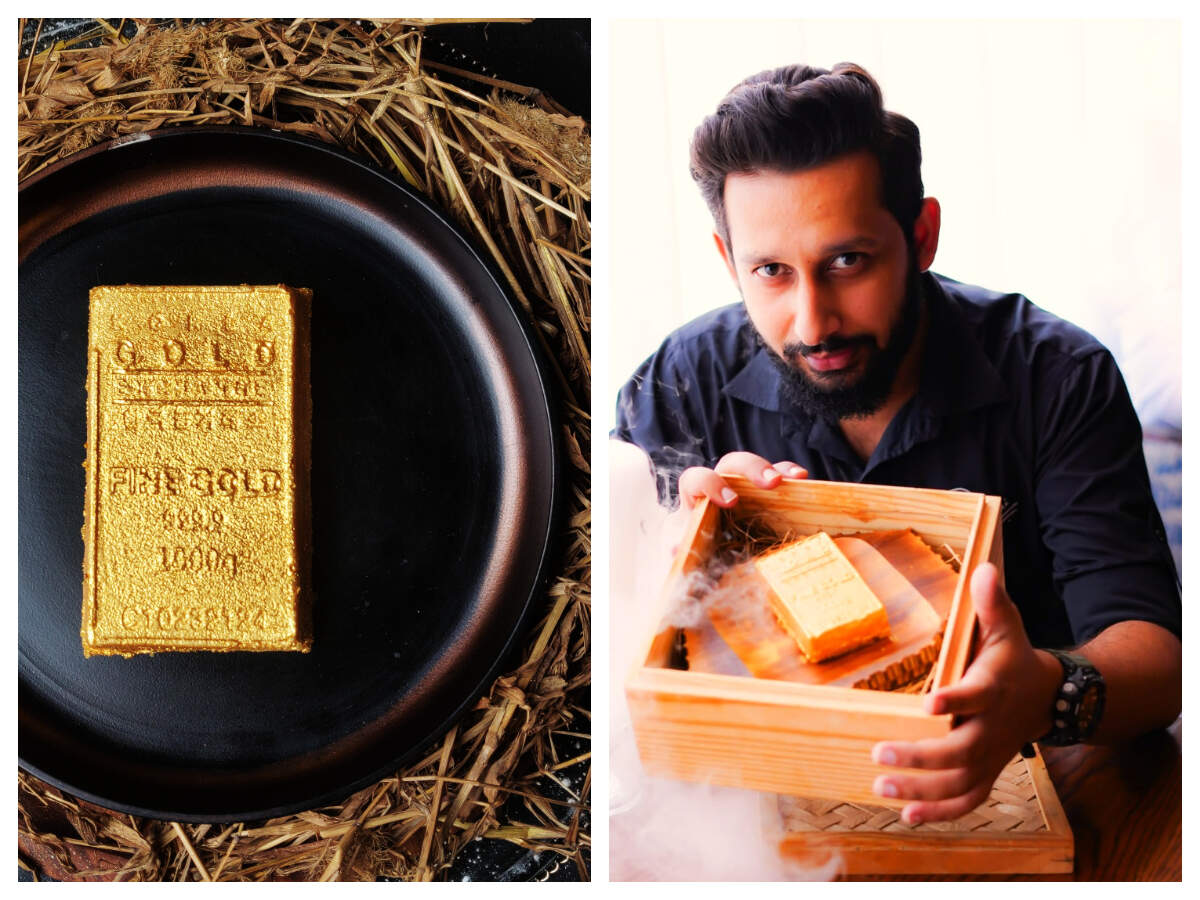 Ask him about the research work that went into making this cheesecake, Anas says, "The trickiest part was to get the mould of the gold brick. From getting the right size of the mould to its thickness and even the edges, it required a lot of correction and trials and involved more than 30 days to get it right." He adds, "Apart from that, I took time to decide the base, as I was not in favour of going with the regular cookie/biscuit crust for the cheesecake."
Available at Gurugram and Lucknow Distillery both, the Instagrammable edible gold brick comes at Rs. 495 in a wooden plate placed inside a wooden box layered with khus ki jad (khus roots that resemble haystack) earlier used to cover gold bricks while transportation and storage.
So, are you willing to gamble on flavours? Share your thoughts in the comments section.
For scrumptious recipes, videos and exciting food news, subscribe to our free
Daily and
Weekly Newsletters.