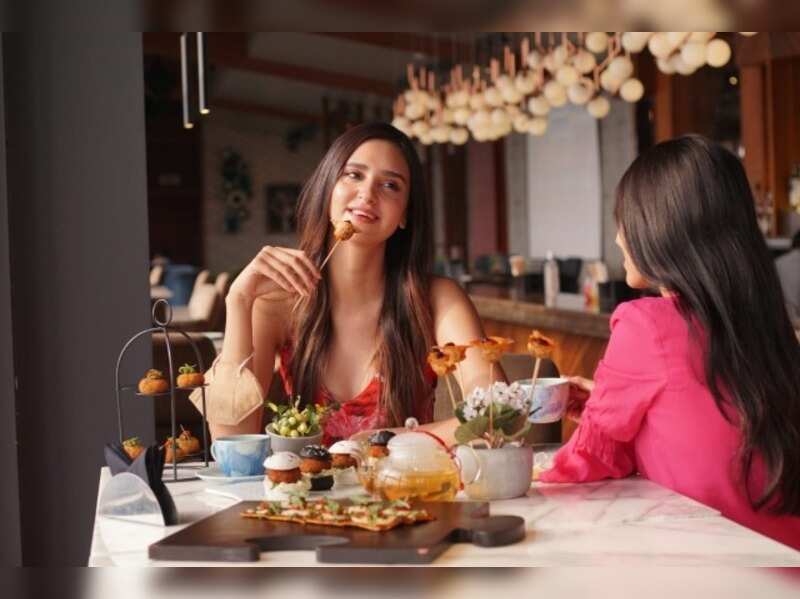 Scones, clotted cream, cucumber-mint finger sandwiches, mini muffins and a fancy pot of tea — the traditional English high-tea menu had so far been a choice for some niche diners. However, with the pandemic restrictions in place and restaurants operating till 8 pm, the traditional high tea is becoming increasingly popular in the food and beverage sectors of Kolkata. For youngsters, wedding families, revellers and food connoisseurs — the most convenient time to visit a restaurant is in the afternoon for high tea. Kolkata eateries too are gearing up to introduce small plates, puff pastries, sandwiches and so on. CT gives you a lowdown on the current dining pattern across the city.
Divide and rule your party
While the city restaurants see a definite rush during the lunch hour, the afternoon tea and early dinners are getting popular among party goers. Chandrani Desai, a city-based entrepreneur, who recently hosted her birthday party at a high-end city restaurant, said, "Before the pandemic, there was always a large gathering during dinner time. Now, neither a large gathering is recommended, nor hosting a dinner is a possibility. This year, we divided our guests in two sections — one group came for brunch and the next, for high tea. The restaurant has curated a special menu with the right choices of beverages. Besides the usual brunch menu, we have introduced Indian finger foods in the afternoon tea. Aerated cocktails and sparkling wine went perfectly well during sundowner," Chandrani told us.
Priyal Bose, a graphic designer, followed the suit. "I had my roka ceremony last Sunday. With the current norm of 50 guests at a time and with restaurants operating till 8 pm, we had two parties — a brunch, where we invited our close family members, and a sundowner, with only our close friends to give us company. And high tea parties are nice, where you enjoy and still don't get late," she said.
Restaurants make the most out of it
Usually, people don't flock in between 6pm – 7.30pm at any restaurant. Now, with an 8 pm deadline, restaurants take their last order at 7.30 pm. For the revellers, that is too early for a conventional dinner. "Now with the current time restrictions in place, the social gathering concept got a flip over from partying late to sundowners and high teas. Given the demand, we have conceptualised a special menu (including a lot of finger foods) for it," said Gautam Singh, who manages a restaurant and lounge at a mall near Park Circus.
A lot of youngsters, who are missing out on breakfast meets or the dinner parties are opting for afternoon hangouts. As a result, there are discounts at almost all the sundowner cafes. "These youngsters are coming in for high tea and prefer to have sundowner parties in small groups these days. For the high-tea menu, we have introduced sliders,
different kinds of wraps, pizzas, mini sandwiches, and a lot more to attract our customers. We are also offering a discount if the customer is vaccinated and can show us the proof," said Ankur Kishore Mandal, a co-owner of a city café at south Kolkata mall.
Tea? Coffee? Or a cocktail?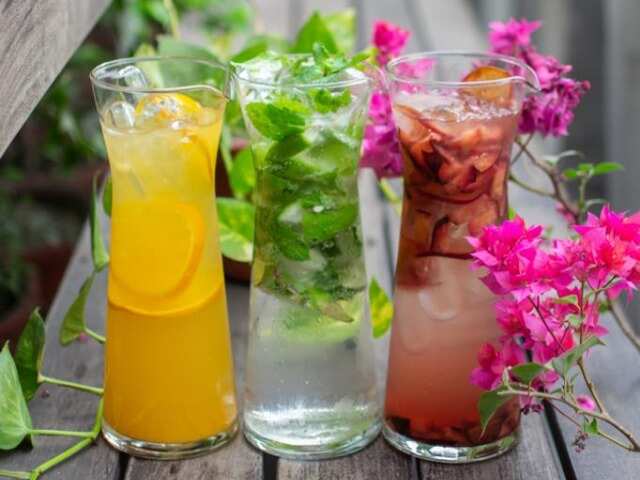 High tea is less about the aromatic beverage prepared by pouring hot water over cured leaves of Camellia sinensis alone. It identifies a meal at a particular time of the day. Customarily, English high tea is served with tea, coffee or champagne. However, with bars shutting down early in Kolkata, there is a clear demand for cocktails. "Instead of just tea, a lot of patrons are asking for some tea-based cocktails. These are evening cocktails that are fruity in nature. There are elements of tea or coffee in them. There is a demand for sparkling wine too," said Sharad Dewan, executive chef of a Park Street hotel.
Improvised menu
A standard English afternoon tea comes in a three tier curate stand. It comprises sandwiches, especially cucumber sandwiches, cakes, scones, cream and muffins. However, in Kolkata, a city that has its knack for improvising foreign menus, the high tea menu often comprises chaats, fritters, pizza slices et al. According to Prachi Sarogi, who runs a restaurant on Shakespeare Sarani, the takers for the high-tea menu have 'organically grown' in the past few months. "We always thought of tapping the high-tea market. This restriction came as a boon in disguise. The demand for in-house bakery items and small platters have gone up. There are puff pastries, bagels, sandwiches, cakes and cookies. We are also serving funky cocktails during these hours," she said.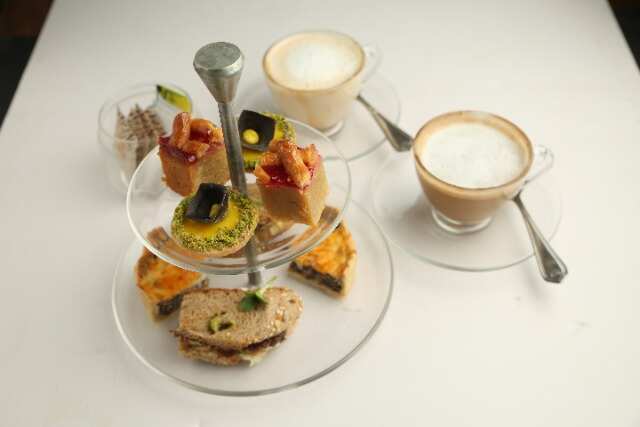 Meanwhile, one of the boutique restaurants off EM Bypass, which has so far been famous for its Victorian high tea, has introduced a monsoon high-tea menu that comprises mathri, peyanji, samosa, chicken pakora, fish finger, Devilled eggs and so on. While talking to us, one of the directors, Nitin Kohli, said, "We always had traditional items, including tea sandwiches, scones, Devonshire cream et al. We can evidently see that there is a rise in the 6-7.30 pm footfall."
Sudesh Poddar, president of Hotel and Restaurants Association of Eastern India, said, "Sundowners and high tea parties are very much in now. More so because the restaurant timings have been restricted to 8pm. These parties start at 4 pm and end by 7.30 pm. The concept of late dinner parties has taken a backseat now. If not parties, people are walking into restaurants in late afternoons or early evenings just to enjoy their drinks or tea/coffee. Restaurants and cafes are doing good business from high tea parties.
Celebs speak
I hosted a sundowner birthday party in February: Nilanjanaa Sengupta, actress
I had my sundowner birthday party in February. But at that time, there was no night curfew or restrictions in restaurant timings. All my friends just wanted to have a sundowner party. My birthday was on a Sunday. Everyone preferred that evening so that we could wrap up early as Monday was a working day. We chose a rooftop from where we could view the sunset and enjoy the tea.
I keep my meetings during the high-tea hours: Koneenica Banerjee, actress
I am still staying away from social gatherings for my daughter and elderly family members. I have started shooting and that way I am a little exposed. But whenever there is a need, I am opting for one-on-one meetings and definitely during the high-tea time. More than the menu, I feel it is convenient as it allows me to be back home super soon. It offers light food and that helps.